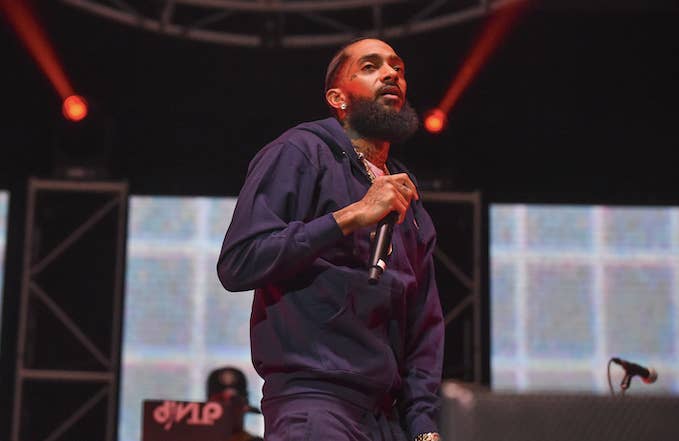 How can Donald Trump secure more black votes in the 2020 race? Lawrence Jones has a bold—and possibly far-fetched—suggestion.
During a recent appearance on Fox & Friends, the conservative talk show host spoke about the black community's perception of Trump and the ways in which POTUS can appeal to the African American demographic. Jones said the president could do this if he went to the black community and presented himself as a successful businessman rather than a typical right-wing politician. 
"You know, I got to be honest with you, when it comes from a policy standpoint, black voters may not agree with the Democratic Party, but the Democratic Party shows up in the community," Jones said. "Donald Trump has a great opportunity, he's been around black folks for a long time when it comes to the people that we consider cultural icons. And I think that it's time for the president to have a conversation."
The Fox News contributor even went so far as to say Trump should've have sat down with the late Nipsey Hussle to discuss the importance of financial literacy—a topic Nipsey consistently promoted throughout his career.
"You know, if Nipsey Hussle was still alive, I would say president, talk to Nipsey because he is one that's talked about financial literacy," Jones said. "I don't think the black community wants the president, the politician. I think more black folks want Donald Trump the businessman. I think that's the person that they admire."
He continued: "If the president were to sit down with someone like Ice Cube, T.I., or Jay-Z and talk about the finances and the real issues that affect black America, I think you could see a change in the electorate.
Jones' comments immediately caused a stir. Many blasted the Campus Reform editor-in-chief for suggesting that Nipsey would be open to a Trump meeting. The politically active rapper was vocal opponent of POTUS and even appeared on YG's "FDT (Fuck Donald Trump)" track.
"I thought all that Donald Trump bullshit was a joke," Nipsey rapped on the 2016 cut. "Know what they say, when rich n***as go broke/Look, Reagan sold coke, Obama sold hope/Donald Trump spent his trust fund money on the vote [...] You vote Trump then you're prolly on dope."
Yeah, it's highly unlikely Nipsey would've agreed to a Trump sit-down.
Check out some of the reactions to Jones' comments in the tweets below.