Eminem is officially back with a new track called "Walk on Water," featuring none other than Beyoncé and produced by Rick Rubin.
The song is co-produced and co-written by Skylar Grey.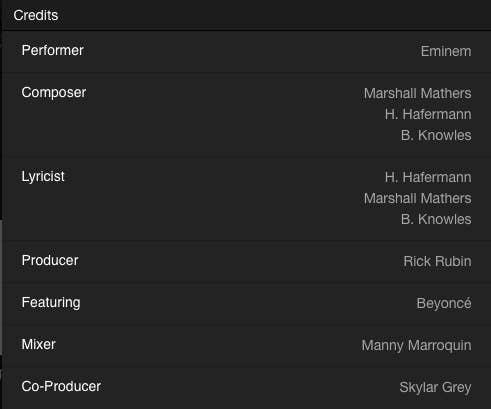 Em took to Twitter early Friday morning to tease the track with a fake infomercial. 
The Detroit rapper has excited fans in recent weeks by teasing his highly anticipated ninth studio album Revival. We'll give you a moment to take it all in…
Good? OK.
There's been a lot of uncertainty surrounding the project for the past several months, with insiders retracting their initial claims about the album's content and status. Then, finally, fans finally received the most convincing piece of evidence: an Instagram post by Shady's longtime manager and soon-to-be Def Jam CEO Paul Rosenberg.
It was a promotional post for Yelawolf's new album Trial By Fire. But upon closer inspection, several people took note of the giant billboard in the background, which advertised a prescription drug called "Revival." Because the drug's website, toll free number, and commercial included many Eminem references, it became clear this was an elaborate—and genius—marketing campaign. That campaign also included a booth at ComplexCon.
Revival is expected to drop soon. 
Until then, listen to Eminem and Beyoncé's new track "Walk on Water" on your digital music provider of choice.