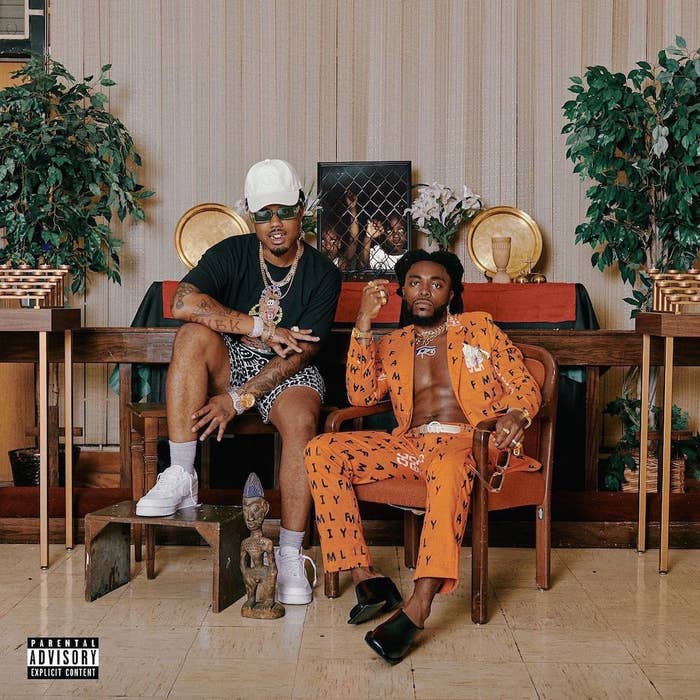 EarthGang has released the deluxe edition of Ghetto Gods, their second studio album that arrived back in February.
The updated version includes a handful of new tracks featuring Wiz Khalifa and Currensy (the "Smoke Sun" remix) as well as Smino ("AMBEYONCÉ") and Blxckie (the "Billi" remix). The hip-hop duo—made up of Olu and WowGr8—also included "OG" versions of "Black Pearls" and "American Horror Story," both of which appeared on the original Ghetto Gods.
"We put the OG versions of two songs on here because our song making process is a constant evolution," EarthGang explained in an Instagram post. "We want you to be apart of that."
Ghetto Gods marked EarthGang's first full-length project since 2019's Mirrorland. It included contributions from J. Cole, JID, Future, Ari Lennox, and more.
"The concept of [Ghetto Gods] was birthed out of us being back home [in Atlanta] during the throes of the pandemic," Olu told BET earlier this year. "We were just seeing the lives of the people that we love and seeing how they used this time to find what truly matters to themselves. This was interesting to us since we were experiencing a lot and despite the challenges in front of us all, they were able to just come out of it better and stronger."
You can listen to Ghetto Gods (Deluxe) via Apple Music and Spotify below.