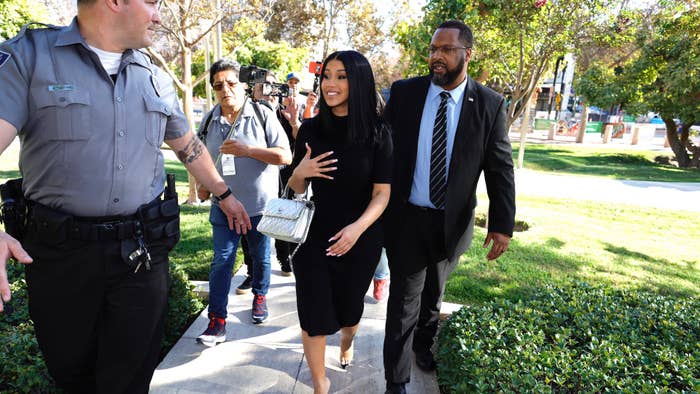 Cardi B emerged victorious in a copyright infringement lawsuit involving her 2016 debut mixtape.
According to KABC, Kevin Michael Brophy sued the Bronx rapper over the cover art for Gangsta Bitch Music Vol. 1. The racy image showed Cardi sitting in the back of limo with a man's head buried between her legs. Though the male model's face was not show on the cover, his back featured a tiger and serpent tattoo that was added during the editing process. Lawyers for both parties said the distinct body art was found on the internet.
Brophy claimed the image was a misappropriation of his likeness, as the tattoos looked nearly identical to his own ink. His attorneys argued that the Photoshopped art has led many to believe that Brophy was the man on the cover; as a result, the man  suffered anxiety and reputational harm.
"It looks like I'm giving oral sex to somebody that's not my wife, somebody that's not my partner, and an image that I never signed off on, ever," Brophy told the court. "Being a father of two and a devoted husband and a man of faith as well, this goes against everything that I stand for, and I would never ever sign off on something like this."
Brophy sought $5 million in damages.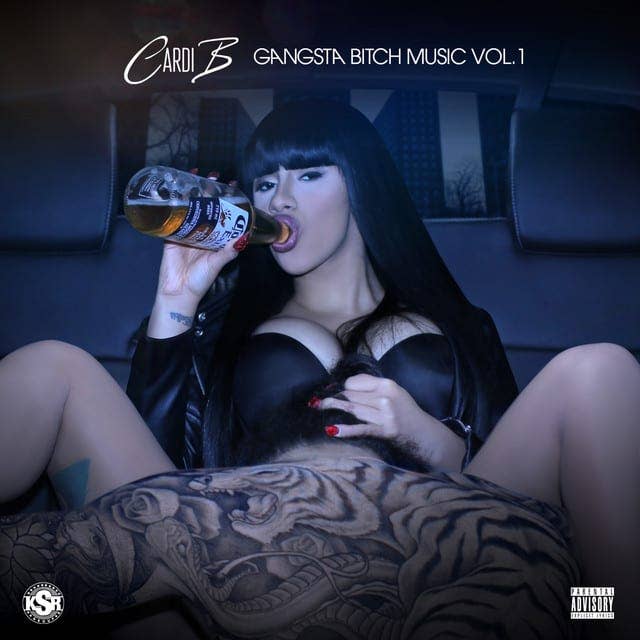 Cardi's attorney, Peter J. Anderson, pushed back on the claim, insisting it was unlikely that anyone would mistake Brophy for the man on the mixtape cover.
"That's a Black man with hair, and this is a white man with a shaven head," Anderson said in court, as reported by Rolling Stone.
The attorney went on to say that they have "not identified any person, any member of the public, any friend who" mistook Brophy for the man on the cover—at least, not before he filed the lawsuit in 2017. 
"That's a self-inflicted wound," Anderson continued. "He caused that by identifying himself when no one else had identified him as being the person in the image."
The defense acknowledged that the tattoos imposed on the model were found through a Google search, but said the design underwent significant altercations—so much so that it's now considered a "newly created piece of art."
On Friday, a federal jury ruled in Cardi's favor, determining the cover art did not amount to an illicit use of Brophy's likeness.
Cardi celebrated the win via Twitter: