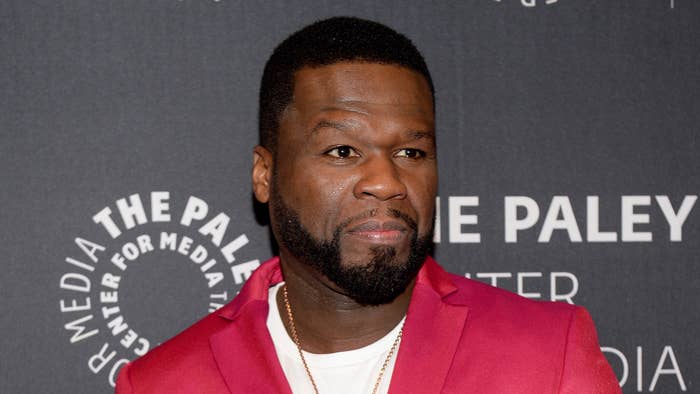 A day after Pop Smoke's funeral procession, 50 Cent made a public promise to the later rapper's mom.
"R.I.P Pop Smoke 🕊" Fif captioned a video of Thursday's procession in Brooklyn. "[Pop Smoke] told his mom he wanted to take her to a award show. So I'm gonna make sure his album gets her there."
About two weeks after Pop Smoke was fatally shot, 50 announced his intentions to executive produce and complete the rapper's debut album. Fif has since called on other artists to contribute to the posthumous project, as he's reached out to Drake, Post Malone, Chris Brown, and Roddy Ricch; the latter of whom has already agreed to contribute.
"I'm looking at everything through a different lens," he wrote on Instagram earlier this week. "Everybody I call ain't coming but I'm doing what I have to do to make [Pop Smoke's album] hot. I don't like a lot of you weak ass n***as but I likes pop smoke."
The hip-hop mogul also told fans he was eyeing a May release for the project.
Pop Smoke was killed on Feb. 19 in a Los Angeles home he was staying at. Police say four suspects, one of whom was carrying a firearm, invaded the residence at around 4:30 a.m. shortly before Pop Smoke sustained critical gun wounds. The Brooklyn-born rapper was then transported to the local hospital, where he was pronounced dead. Authorities have yet to make any arrests in the case.