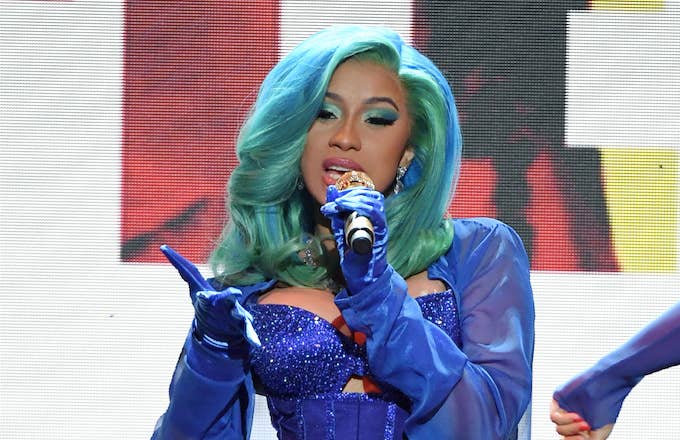 The performance lineup for the 2019 Grammys has garnered a lot of attention in recent days—but it wasn't exactly good attention. Though this year's ceremony will boast performances by some of music's biggest stars, the excitement surrounding the show has been overshadowed by reports of non-participants: Acts like Ariana Grande, Drake, Kendrick Lamar, and Childish Gambino would not take the stage as initially expected.
It was disappointing news, of course, but the 61st Grammys will still have plenty of star power. Entertainers like Cardi B, Lady Gaga, Post Malone, Travis Scott, Janelle Monáe, and Diana Ross have been tapped to perform at tonight's award show. There will also be tribute performances for Aretha Franklin, Dolly Parton, and Motown Records.
If you couldn't catch the live broadcast—or if you simply want to revisit the show's key moments—we'll be updating this page with performance videos throughout the night. You can check them out below.
Cardi B "Money"
Janelle Monáe "Make Me Feel"
Post Malone and Red Hot Chili Peppers "Stay/Rockstar/Dark Necessities"
Lady Gaga and Mark Ronson "Shallow"
Kacey Musgraves "Rainbow"
St. Vincent and Dua Lipa "Masseduction/One Kiss"
Shawn Mendes and Miley Cyrus "In My Blood""
Diana Ross "The Best Years of My Life/Reach Out and Touch (Somebody's Hand)"
Jennifer Lopez, Smokey Robinson, Alicia Keys, and Ne-Yo, Motown 60 tribute