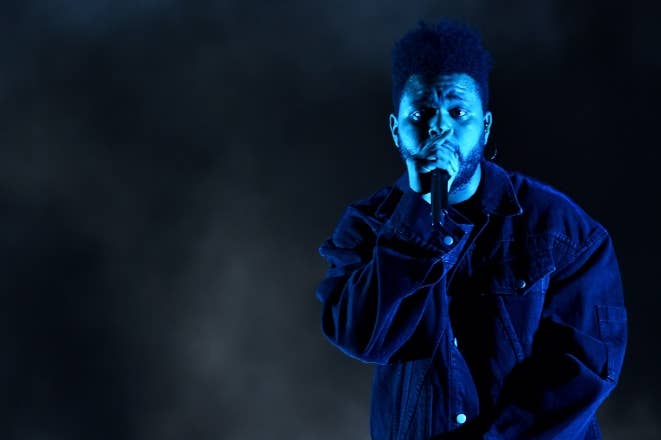 The Weeknd is headed to Westeros.
Fans of the artist have speculated a new song from the the man they call Abel would be used for the upcoming season of Game of Thrones. Now, a source has confirmed to Pitchfork that The Weeknd made a song for the hit show, and that both Travis Scott and SZA are involved. According to the source, The Weeknd was approached by the Game of Thrones brass to record a song for fans. The Weeknd was reportedly the one who recruited both SZA and Scott for the collaboration.
While there are no further details about the song, a series of breadcrumbs have recently emerged. After Wednesday's lavish New York premiere, a video popped up on social media in which various members of the show's cast vamped to a song that sounded suspiciously like a Weeknd track. You be the judge.
It appears that we're not alone in thinking that. The Weeknd fan Instagram account Theweekndhell posted about the reported collab, writing, "From being a big fan of the show to have a song on the Final Season of Game Of Thrones!!! This is one of the greatest collabs my eyes will ever seen!!!
Though we don't know when the song will be released, all signs point to some time before next Sunday's hugely anticipated premiere. Speaking of which, if you've been online at all over the last week, you've likely been inundated with more GoT content than you know what to do with. But considering that this is the last GoT press cycle we'll ever experience, let's just all soak it in together.