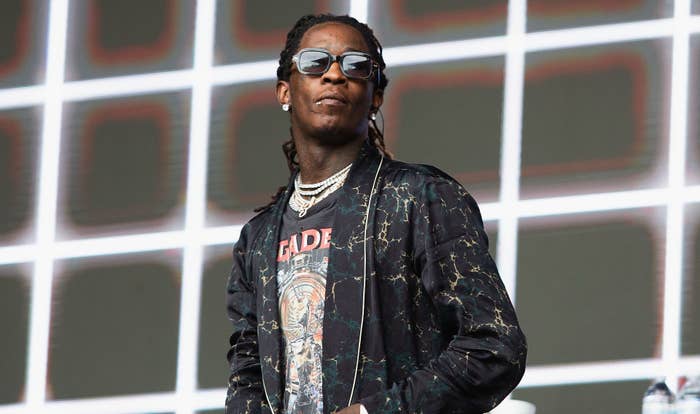 Young Thug's attorney has filed a motion to supress evidence in the Atlanta rapper's RICO trial.
WSB-TV reports Thug's attorney Brian Steel is asking the court to exclude evidence related to YSL co-defendant Shannon "SB" Stillwell's arrest on murder charges last year.
On March 17, 2022, Stillwell was arrested at his East Point, Georgia home "while in the midst of a religious ceremony which involved the supposed sacrifice of goats."
"Worshippers wear all-white and sacrifice goats in an effort to bring forth loa, which help to run the universe and can grant blessings," WSB-TV reporter Michael Seiden said of the rituals.
Thug's legal team is now demanding a video of Stillwell's arrest be exluded from evidence, as his charges are unrelated to the Atlanta rapper's case.
"Although this issue does not directly involve Mr. Williams as he was never involved/arrested on March 17, 2022 nor charged with Mr. Drinks' supposed murder, law enforcement officers arrested Mr. Shannon Stillwell at 2481 Meadowlark Drive, East Point, Georgia, 30344, while in the midst of a religious ceremony which involved supposed sacrifice of goats," reads the motion.
The news arrives several days after Young Thug was denied bond for a fourth time. Thug was denied bond three times last year following his arrest in May 2022 on eight counts as part of a sweeping RICO indictment against him and 27 individuals said to have been involved with the alleged YSL gang.