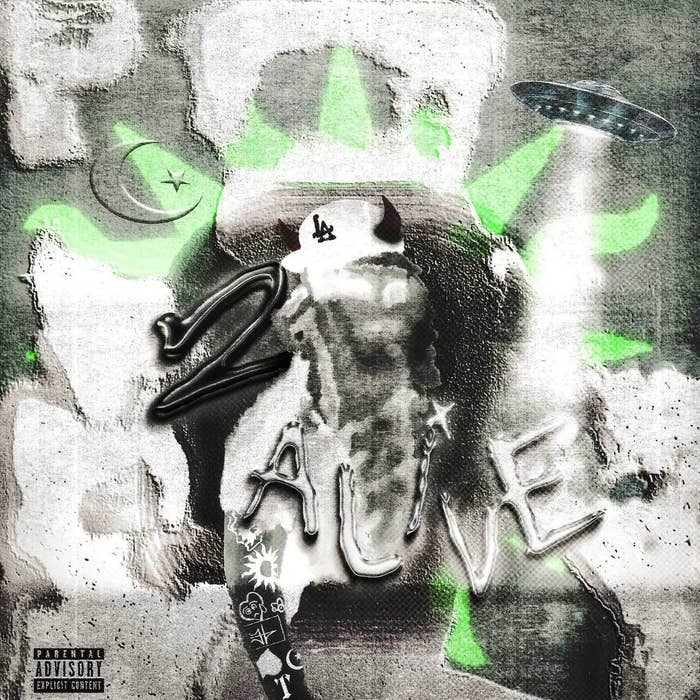 Nearly six months since the release of his third independent album Up 2 Më, rising Portland rapper Yeat returns with his latest project 2 Alivë.
The 20-track album features the previously released single "Still Countin," as well as guest appearances from Young Thug, Gunna, Yung Kayo, Ken Carson, and SeptembersRi. 2 Alivë arrives on the heels of a year in which Yeat dropped four full-length projects, April's Alivë, June's 4L, August's Trëndi, and September's Up 2 Më.
In a recent interview with Complex, Zack Bia, who signed Yeat to his Field Trip label in partnership with Geffen Records, spoke about the Portland native's potential.
"Yeat is such a visionary artist, in terms of creating a whole lingo, having a very unique style of music, and building a whole world around it," Bia said. "He's created something so unique that people can really buy into, so I don't want to take credit for any of it. It's all Yeat, and I'm just here to plug in the plays behind the scenes, and help facilitate all the relationships. I'm here to make sure the music is packaged right and handle all the things that a label executive should."
Bia added, "It's time for a new generation. I feel like there's been artists that have dominated the last decade, and now as we usher in this new era of music, it was primed for someone new to come in, and I think Yeat is that artist."
Stream Yeat's new album 2 Alivë now on all major platforms.