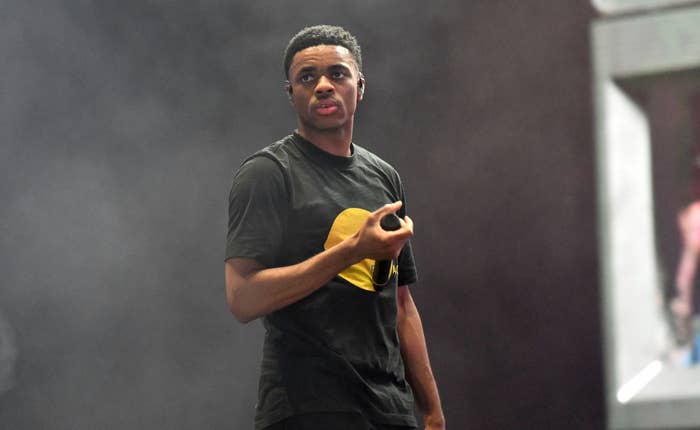 Nearly six months since releasing his self-titled fourth studio album, Vince Staples is already putting the finishing touches on his next project.
On Saturday, the Long Beach rapper took to Twitter to share an update on his next full-length offering. "This album is done if I can get @djquik," Staples wrote. 
Less than a week later, it appears that DJ Quik granted Staples his wish. The Compton legend took to Instagram today and shared a photo of the pair together at West Hollywood's Westlake Recording Studio. "In the Michael Jackson room," Quik wrote, referring to the studio in which the King of Pop famously recorded his 1982 album Thriller.
It isn't the first time Staples has teased his forthcoming LP. Speaking with comedian Desus Nice for GQ's May 2021 issue, Vince revealed that his next project is called Ramona Park Broke My Heart. He discussed the meaning behind the title in a subsequent interview with W magazine. 
"It just sounds nice," Vince explained. "I don't think it makes sense to be too heavy-handed with certain things. Music is so subjective. So with that, it was just part of my thought process at the time: What symbolism can I throw in here that can be taken as a direct thing? What does this mean? What does this sound like? It's all based on personal tastes."
Complex has reached out to a rep for Staples for comment on the album being near completion.