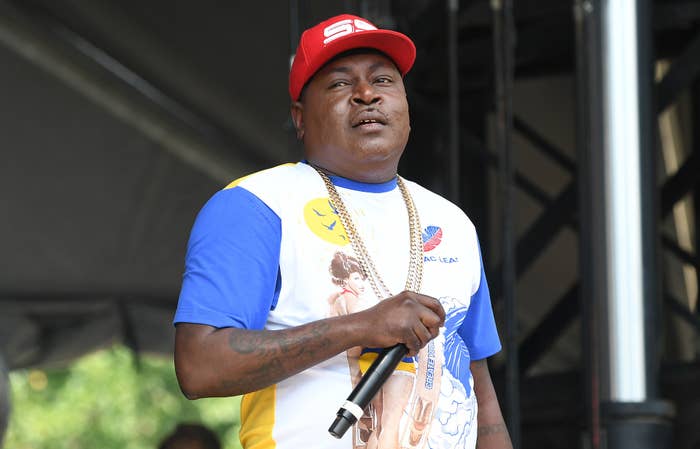 After 30 years, Trick Daddy has finally gotten rid of his gold grills.
TMZ reports the Miami hip-hop legend recently attended his first dentist appointment in 15 years, where he spent a whopping $60,000 to swap out the grills for some fresh porcelain veneers. Trick Daddy's gold caps, which he had put in back in 1994, appeared front-and-center on the cover artwork for the rapper's 2002 album Thug Holiday. 
Danielle Noguera, CEO of 5 Star Smiles, the Miami-based dental office where the 48-year-old's procedure took place, told TMZ that the decades-old gold caps deteriorated the Slip-N-Slide Records rapper's teeth so badly that Trick Daddy "had to undergo bone loss surgery and currently has temporary fillings in place as his gums heal."
Trick, who has temporary fillings on the top row of teeth while his gums heal, is scheduled to get rid of the bottom row of grills next week. Meanwhile, later this year, Love & Hip-Hop: Miami will document the entire dental procedure during the season premiere of the hit VH1 series.