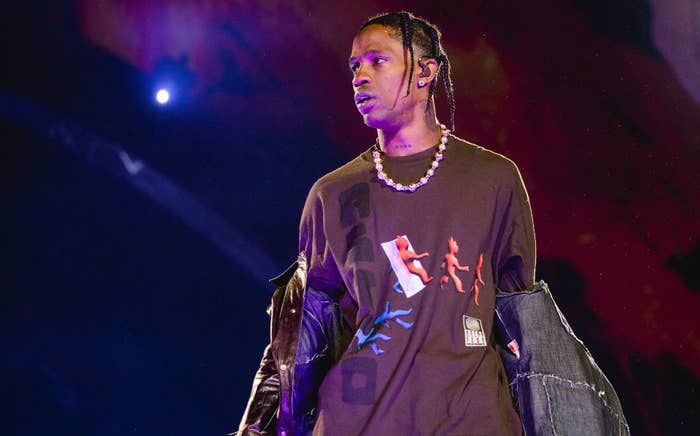 Travis Scott took the stage on Saturday night for the first time since the tragedy at his Astroworld Festival last November.
As reported by Rolling Stone, the Houston rapper performed a small set, which included his 2018 hit single "Sicko Mode," at a pre-Oscars house party in Bel Air, California.
The private event featured a celebrity-stacked guest list that included Leonardo DiCaprio, Venus and Serena Williams, YG, and Tobey Maguire, among others.
The performance arrives more than four months after the tragedy at his Astroworld Festival in Houston left 10 people dead and dozens injured. Scott has since joined forces with leaders in government and music to launch an initiative dedicated to making concerts safer in the future. 
Meanwhile, in December, the House Oversight and Reform Committee launched a probe into the Astroworld tragedy, as it sent a letter to Live Nation's president and CEO, Michael Rapino, asking for information regarding the concert promoter's role in the tragedy.
"Recent reports raise serious concerns about whether your company took adequate steps to ensure the safety of the 50,000 concertgoers who attended Astroworld Festival," the committee said in the letter.
As previously reported, Live Nation and Travis Scott now face a single lawsuit for their involvement in the tragedy, as the nearly 400 lawsuits that were filed individually, by both the festival organizers and the victims, will now be unified into one case. In the case brought against Live Nation, Scott, and festival organizers, the plaintiffs are seeking billions in damages, alleging negligence in the planning and managing of Astroworld.