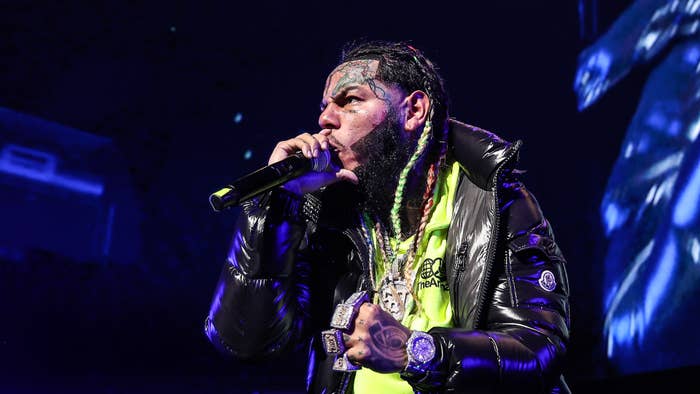 More than a year since dropping his latest single, 6ix9ine is plotting his return.
The Brooklyn rapper took to Instagram on Friday to tease the imminent release of new music, posting a short clip alongside a caption in which he revealed that he's dropping something on April 15.
"I hope everybody enjoyed there 15 minutes," he wrote. "THE DEMON IS BACK APRIL 15TH. I'm THE BEAST they couldn't contain. The industry most hated animal. APRIL 15th the KING OF NEW YORK IS COMING BACK. I'm going back home."
Shortly after the announcement, 6ix9ine hopped on his Instagram Stories to issue another warning to the competition.
"When I left and took a break, I didn't say a word to no one," he wrote. "I didn't need to explain nothing. I just did it. I woke up and now I want to take over again. Now get out of my way."
The 25-year-old rapper concluded, "The King of New York is back."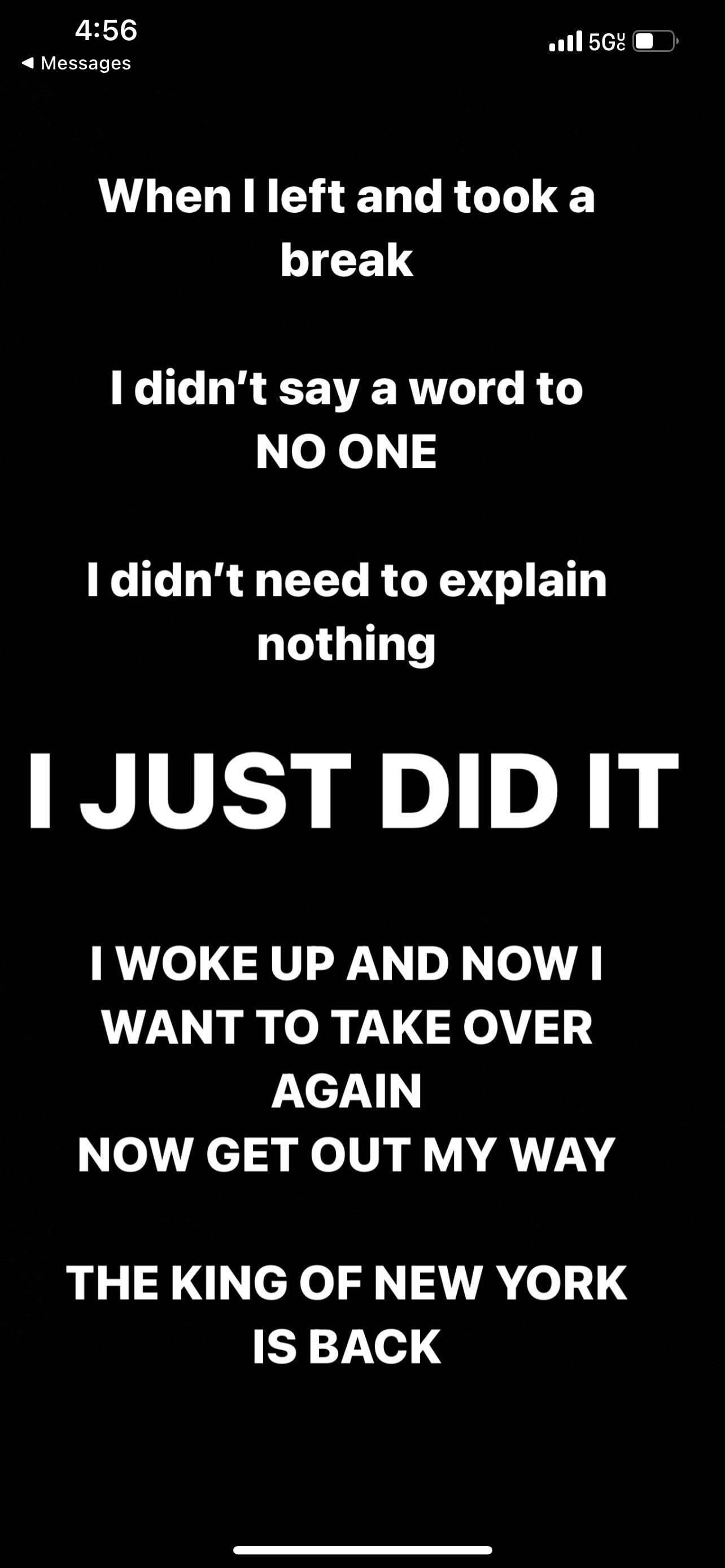 6ix9ine's forthcoming offering will be the first new material he's released since February 2021, when he returned with his most recent single, "ZAZA." The track arrived five months after 6ix9ine dropped his sophomore album TattleTales, in September 2020, just a few months after his early release from prison that April.