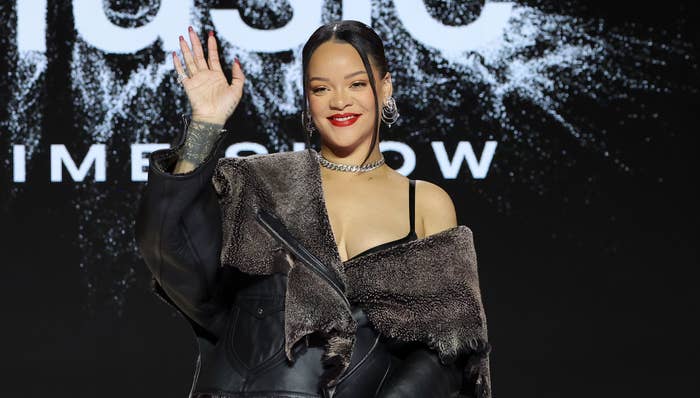 PETA is gifting Rihanna a faux fur coat after the pop star was seen wearing a full-length authentic fur coat while grabbing dinner this week.
TMZ reports the animal rights organization reached out to Rihanna to urge her to steer away from wearing real fur coats.
In a letter obtained by TMZ, PETA's senior vice president told Rihanna: "As a mother, you know what it's like to feel protective and to want to make sure no harm comes to your family. Please understand that this desire – this instinct even – is shared by the minks, foxes, and rabbits who are torn away from their families and killed for their fur."
The letter concluded, "Won't you please help create a kinder world for your children to grow up in by deciding today that you'll no longer wear fur?"
PETA is now sending Rihanna a faux fur coat from Unreal Fur, which they claim will help the singer "stay warm and fashionable while making the cruelty-free switch."
Earlier this month, Rihanna sat down for an interview with Vogue, where she shed light on her forthcoming ninth studio album, revealing she wants it to drop this year. When it arrives, the project will be Riri's first full-length offering since 2016's Anti.
"Like, honestly, it'd be ridiculous if it's not this year," she shared. "But I just want to have fun. I just want to make music and make videos." 
Rihanna added, "And I need the right background music with the visuals. I can't just go shoot a video to me talking."