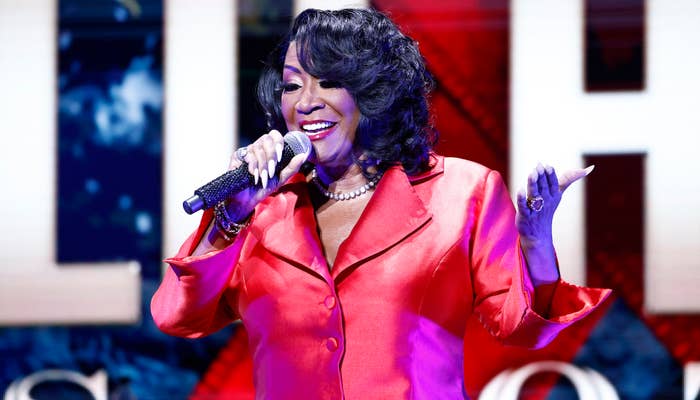 A Patti LaBelle concert in Milwaukee was cut short on Saturday after the singer was rushed off stage due to a bomb threat, the Milwaukee Journal Sentinelreports.
Footage of the incident shows the 78-year-old senior being taken off stage mid-performance as LaBelle shouts, "Hold up" and "Wait!" 
In a statement posted to Twitter, concert organizer Pabst Theater Group confirmed the bomb threat, assuring that they are "working with the artist to reschedule the show" at a later date.
"Tonight's Patti LaBelle show at the Riverside Theater has been postponed following a bomb threat investigated by the Milwaukee Police Department," the statement read. "We are thankful for the efforts of the Milwaukee Police Department and our customers and staff for their safe and orderly exit."
Milwaukee Police Captain Warren E. Allen Jr. shared a statement with The Milwaukee Journal Sentinel.
"Regarding the bomb threat in the 100 block of W. Wisconsin, all patrons have been safely evacuated. Police are clearing the facility at this time. The investigation is fluid and ongoing." In an additional statement, Allen wrote that the venue was searched by K9 units, and that "no explosive devices were discovered." He concluded that there "is no threat to the public at this time."