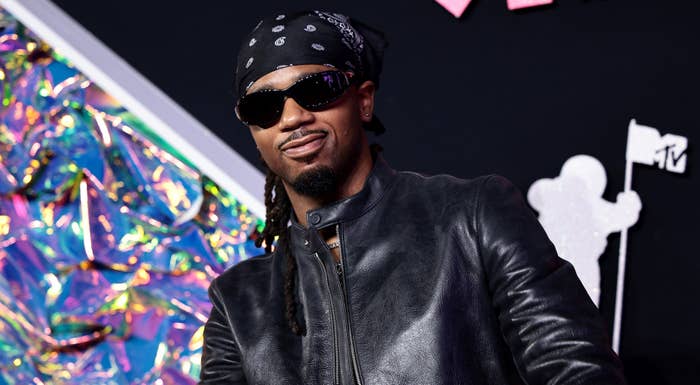 To pull off the best show possible, Metro Boomin spent more than four times the amount Coachella paid him to perform at this year's festival.
Across two weekends in April, the legendary producer performed night-closing sets on the Sahara stage, filling his show with massive names such as The Weeknd, Future, 21 Savage, Don Toliver, Diddy, and John Legend.
In a new interview with Billboard, Metro revealed his team "had every intention of stealing the weekend" at Coachella, so much so that the Heroes & Villains producer decided to spend his own money in an effort to make it happen.
"There was so many people advising me, 'Don't spend your money on that show,'" Metro shared. "But I was like, 'Nah, n***as have to get this,'" before revealing he spent "over four times" his payday to ensure what he called the "TroChella" experience met his standards. "People were already hearing me different with this album. But they needed to see me different now."
Metro has defended his crown as Complex's Best Hip-Hop Producer Alive by helming this year's soundtrack for Spider-Man: Across The Spider-Verse. Released in June, the album included guest appearances from Future, ASAP Rocky, 21 Savage, Lil Wayne, Lil Uzi Vert, Nas, 2 Chainz, JID, Don Toliver, Offset, Swae Lee, Nav, A Boogie wit da Hoodie, James Blake, Wizkid, and more.
As Metro explained to Variety this summer, he approached the soundtrack with a focus on creating a cohesive project that had replay value.
"'Sunflower' was a great record—was it 17 times platinum or something like that, something insane? And things like that don't happen often, so I didn't even want to go into it with the mind of how am I going to top 'Sunflower'?" Metro said. "So more than trying to make a song that's 20 times platinum, I just wanted to focus on making a great album and a listening experience from top to bottom that you're just going to want to keep playing."