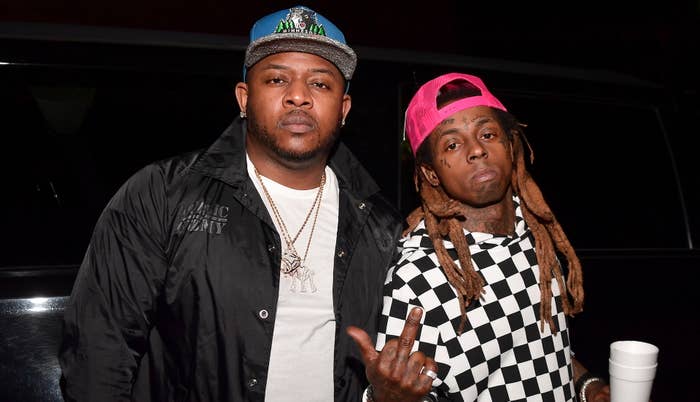 During a recent interview on It's Tricky with Raquel Harper, Gillie da Kid opened up about his past beef with Lil Wayne, who he exchanged diss records with back in the 2000s after the former claimed he'd ghostwritten most of the songs from the latter's 2004 album Tha Carter.
On Harper's podcast, Gillie revealed he recently ran into Wayne while at a Jackson State University event. "Did y'all holler at each other?" she asked.
Gillie replied, "Yeah, but no." He went on to describe their interaction, suggesting Weezy appeared shook and came across as too scared to bury the hatchet, as he "got the fuck outta there" after a brief handshake. 
Shortly after the interview went live, Young Money president Mack Maine took to social media to call out Gillie da Kid's claim. On Instagram, he posted footage of the encounter in question, as well as a clip of Gillie's interview with Harper (below). Gillie's interaction with Lil Wayne appears to have gone down a bit differently than he described, as Weezy is shown smiling while shaking hands with the Million Dollaz Worth of Game co-host.
"Boy boy boy this Hollywood shit crazy!! Please watch both videos," Mack captioned the post. "And say say [Raquel Harper] ya know I luv ya but please keep us out them type convos you'll probably never get the truth. I know the name of ya show is 'It's Tricky' but don't let em trick ya. And if ya wrote the Carter 1 who wrote the Carter 2 and 3 and 4 and 5."
Check out Mack Maine's response to Gillie da Kid below.