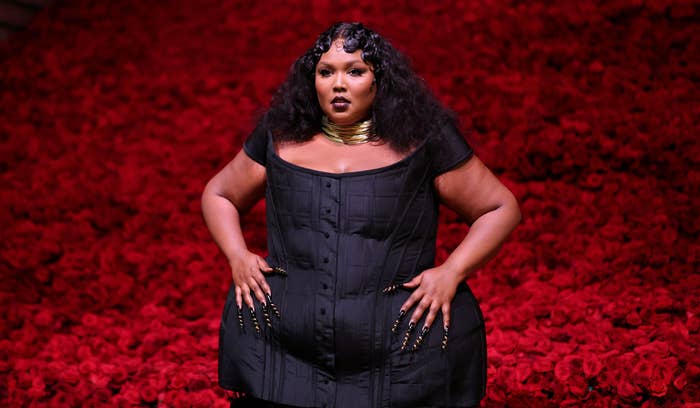 Hours after the Supreme Court ruled to overturn Roe v. Wade on Friday, Lizzo took to Twitter and announced that she's teaming up with Live Nation to make a significant donation to Planned Parenthood. 
"I'm pledging $500k from my upcoming tour to Planned Parenthood," she wrote. "Live Nation agreed to match— to make it 1 MILLION dollars."
Lizzo continued, "The most important thing is action & loud voices. @plannedparenthood @abortionfunds & organizations like them— will need funding to continue offering services to people who are most harmed by this ban."
Lizzo went on to urge fans to make contributions on her website, writing, "Go to lizzolovesyou.com to donate, sign the Bans Off My Body petition and sign up to volunteer."
In another tweet, she confirmed that she plans on donating proceeds to the National Network of Abortion Funds as well.
Shortly after the release of her fourth studio album Special, due out July 15, Lizzo will hit the road this fall for a North American arena tour. The 20-date trek kicks off in Sunrise, Florida on September 23, making stops in Philadelphia, Boston, New York, and Chicago, before wrapping in Los Angeles on November 18.
Check out Lizzo's full list of tour dates via the link below.