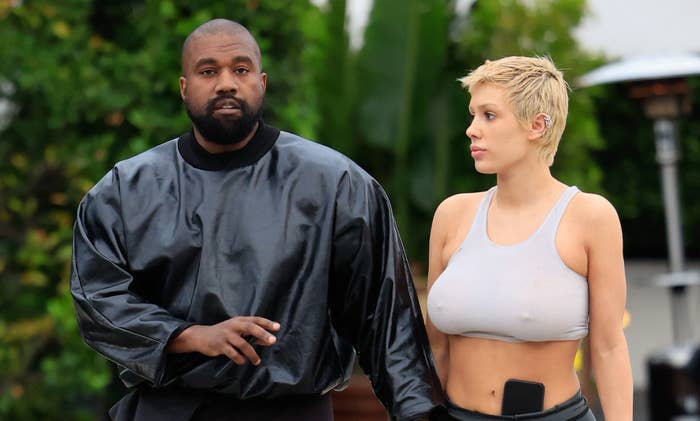 Kanye West and wife Bianca Censori are reportedly taking a break following an intervention orchestrated by the latter's friends.
Page Six reports the couple have been living apart since mid-October, with a source telling the outlet that Censori's family has been questioning "whether marrying him was the right decision."
"Her family has never been a fan of Ye, and those close to her have questioned whether marrying him was the right decision," a source told the outlet. "He is a very difficult person to be around and work for, and Bianca has been one of the most patient people ever to deal with him. She's been all about Ye."
The source added that Censori may reconcile with Kanye for the rollout of his next album, though the relationship has "taken its toll on her a bit with everyone having their opinion."
Earlier this week, Censori's family and loved ones staged an intervention while Bianca was visiting friends in her native Australia.
"Her friends let her know exactly how they feel, and they told her that she needs to wake the fuck up," an insider told the Daily Mail on Monday.
Back in October, Page Six confirmed West and Censori made their marriage official. The couple tied the knot in a non-legally binding ceremony in December 2022.