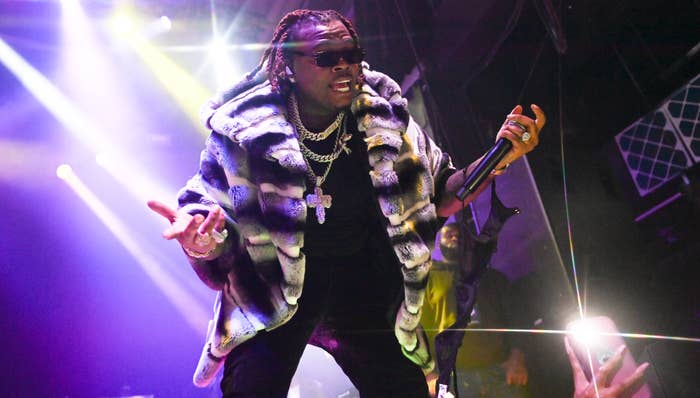 Just two months since the release of his latest album DS4EVER, it looks like Gunna is getting ready to drop more new music.
Gunna took to Instagram on Thursday to tease new music and warned the rest of the rap game that they "better drop soon."
"Yall n****s better drop soon cuz I'm this summer," Gunna captioned the clip, seemingly implying that he plans to unleash a new full-length offering in the coming months.
Back in January, Gunna earned his second No. 1 album on the Billboard 200, as DS4EVER moved 150,300 equivalent album units in its first week. 
During an interview with Complex in January, Gunna talked about how he felt after beating out the Weeknd's Dawn FM for the No. 1 spot on the Billboard 200.
"I'm definitely cherishing it, because it's a moment," he said. "The Weeknd is a very, very big artist. I mean, he's done the Super Bowl and everything. Just to be fighting with him—good sportsmanship fighting, because I'm cool with him—it's love. You feel like a big dog, since you're going against a big dog. And it's on its way to passing it."
Of course, the LP also produced the biggest social media trend of the year so far, as blue 🅿️ emojis were seen everywhere following its release.
In a recent interview with Billboard, Gunna shared his thoughts about how his DS4EVER single "Pushin P" and its influence. 
"We knew it would happen," he explained. "People are just catching on more and more. It's nothing that we ain't been doing. We were 'Pushin P' before the song got made. Atlanta was already 'Pushin P' before the song came out. That's why we like, 'We P's.' It's still lifestyle shit."
Stay tuned for more music from Gunna.