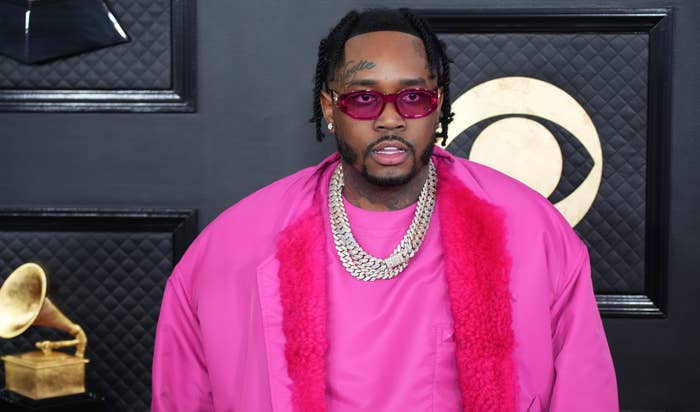 Fivio Foreign has asked fans to pray for him after he canceled his scheduled set at Rolling Loud California this weekend.
The Brooklyn rapper took to Twitter on Friday to shed light on the situation.
"Apologize to @RollingLoud & everybody who came out to see me," he wrote. "I ain't make it. My first time missing a show and I feel so crazy about it but my body dealing with some real issues. Juss keep me in yah prayers & I'll hit Tariq up to make it up."
Although it's unclear exactly why Fivio had to back out of his performance, it's worth noting the drill rapper has previously shed light on his struggle with depression.
"The reason people deal w depression and trauma and anxiety is cause they tryna take care of the things dat should b taken care of," he tweeted in February. "I don't ignore my problems, I fix them."
In a subsequent tweet, Fivio added, "Ok lemme resay it for the people dat don't get it… The folks dat don't go above and beyond to handle there responsibilities b less depress then us dat do."