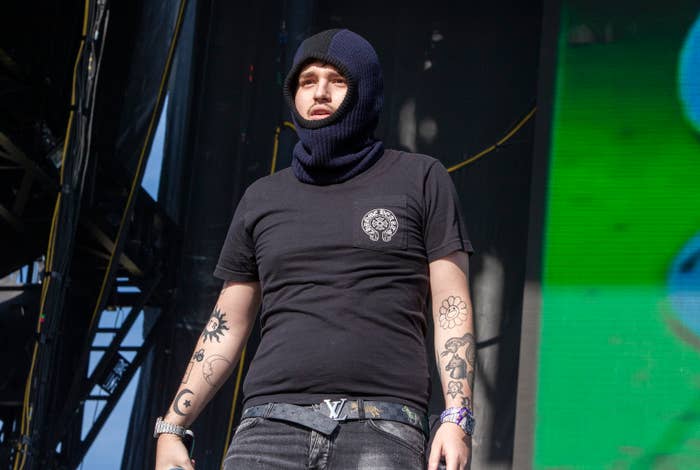 Yeat andKarol G are in a close battle for this week's top debut, as HitsDailyDouble projects both artist will move 60,000 to 70,000 album equivalent units in the first week of the release of their new albums, MAÑANA SERÁ BONITO and AftërLyfe, respectively.
Karol G's MAÑANA SERÁ BONITO is on pace to become the second highest-charting all-Spanish language debut by a female artist, behind Shakira's 2005 LP Fijación Oral, Vol. 1, which opened at No. 4 on the Billboard 200 in its first week of release.
Meanwhile, Yeat continues his hot streak with his latest project, AftërLyfe. After dropping multiple projects last year, the Portland-based rapper returned this week with his third studio album AftërLyfe. The effort arrives about a year after Yeat unleashed his sophomore LP 2 Alivë, and nearly six months after he came through with his Lyfë EP.
"I'm coming way different on the album," Yeat told Complex last year about his new sound. "It's a whole different sound fully. It's just rap beats mixed with… It's just a different style. I don't know. It's not regular rap beats. It's a whole different new wave."
Other notable chart debuts this week include Don Toliver's new full-length offering, Love Sick. The 16-track project, which features guest appearances from Lil Durk, GloRilla, James Blake, TisaKorean, Justin Bieber, Future, Wizkid, Charlie Wilson, Brent Faiyaz, and Toro y Moi, is projected to move 31,000 to 36,000 equivalent album units.
In addition, Key Glock's latest effort, Glockoma 2, the long-awaited follow-up to his 2018 mixtape, is expected to earn 24,000 to 27,000 equivalent album units.