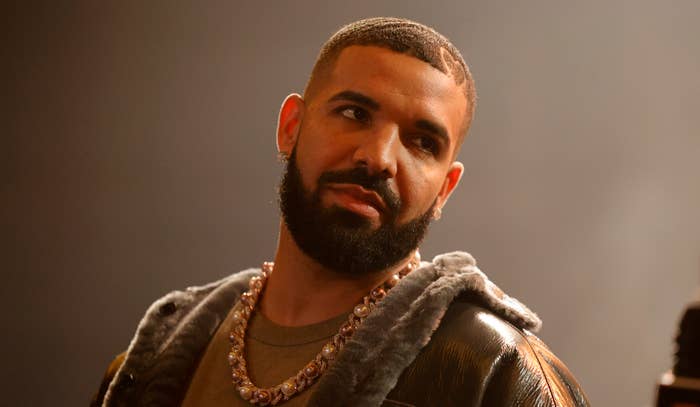 As he gears up to release his new album, Drake has received the key to Shelby County in Memphis.
On Monday, the Toronto rapper was honored by local officials from Memphis and Shelby County during a visit to the city.
Drizzy spent many summers in Shelby County, Memphis, where his father is from, and has shouted out the area on many records, including 2010's "Paris Morton Music": "I miss Memphis, Tennessee, my cousins, my dad/The simplistic beauty that all of them Southerners have."
In the below clip, County Commissioner Mickell Lowry said: "Everybody in Memphis knows we love our own. Drake, we always say Memphis music touches the world. Like I told you, you got a lot of Memphis blood in you and you're definitely touching the world. I know you got Grammys, all these plaques, all these awards. But not everybody has a key to the county—Shelby County."
During the ceremony, Drake asked his dad, Dennis Graham, if he'd ever been honored with a key to any city in Memphis. "They gave me the key to the hotel down the street," Dennis joked.
Councilwoman Jana Swearengen-Washington took to Instagram to share a tribute to Drake, posting pictures of herself with the 6 God.
"It's an honor to celebrate Drake's support of Memphis and Memphians in the heart of my district!" she captioned the photos. "We appreciate his music and his generous spirit! We truly soar in District 4!"
The news arrives a few days after Drake dropped a poetry book, which included a QR code that took fans to a website, which announced that Drizzy is gearing up to drop a new album.
"I made an album to go with the book... They say they miss the old Drake girl don't tempt me," text on titlesruineverything.com read. "For all the dogs."