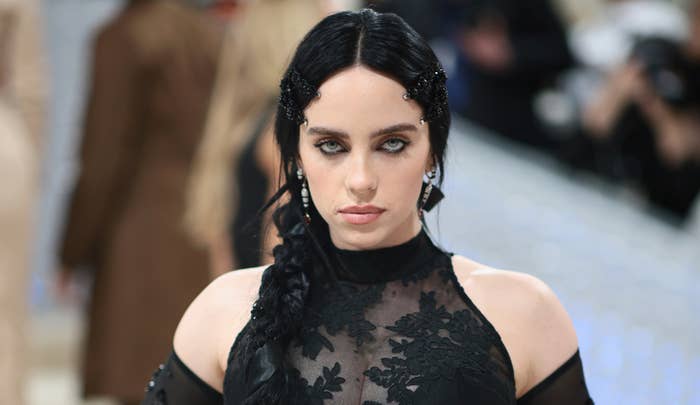 Billie Eilish is clapping back at critics who've ripped the pop star for dressing more feminine lately.
"I spent the first 5 years of my career getting absolutely OBLITERATED by you fools for being boy ish and dressing how i did & constantly being told i'd be hotter if i acted like a woman," Eilish wrote on Instagram.
"And now when i feel comfortable enough to wear anything remotely feminine or fitting, i CHANGED and am a sellout.. and 'what happened to her' oMg iT's nOt thE sAmE biLlie she's just like the rest bla blah… you guys are true idiots. LOL. i can be BOTH you fucking bozos. LET WOMEN EXIST!" Eilish added.
"You guys are true idiots," she continued, before calling her haters "bozos" who need to "let women rest."
In another since-deleted post, Eilish reminded critics that "women are multifaceted," before concluding with an explicit-filled sentence in which she told haters to "suck my absolute cock and balls you women-hating ass weirdos."
"FUN FACT! did you know that women are multifaceted!!!!!??? shocking right??" she wrote. "Believe it or not women can be interested in multiple things."
Eilish added, "also that femininity does not equal weakness???!!!! omg?! insane right? who knew?? and also totally unheard of and insane to want to express yourself differently at different times."