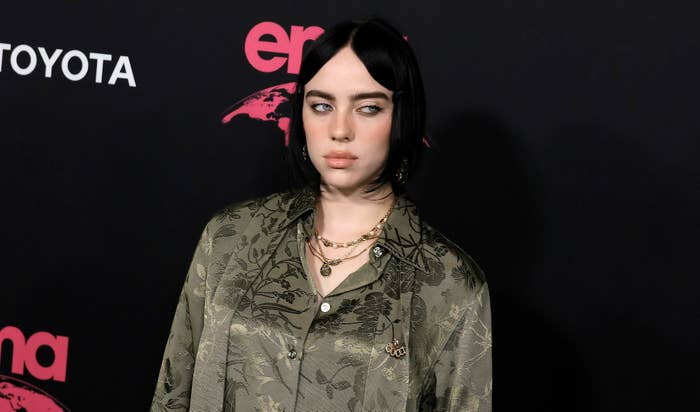 Billie Eilish has been granted a temporary restraining order against a shirtless man who was recently caught prowling around outside the pop star's Los Angeles home.
TMZ reports a judge has ordered the man, identified as Raymond Black, to stay at least 100 yards away from Billie's house. Black must also refrain from going to Eilish's parents' home. The judge confirmed the order is based on "a credible threat of violence or stalking."
Earlier this week, Billie arrived home to discover Black loitering around her property. Security footage showed the 23-year-old lurking outside Eilish's home for hours, as he stripped naked and helped himself to the singer's outdoor shower. 
Around 7:30 p.m. on Monday, Billie flipped on the lights in her living room and saw Black staring back at her from outside the window. Law enforcement was called to the scene, but didn't find Black on Billie's property; cops subsequently arrested Black after detaining him nearby.
Back in January, Eilish filed for a temporary restraining order against another alleged stalker, who broke into her childhood home earlier this year.
Billie's father told TMZ Christopher Anderson, 39, had broken into the family's house five times since December. Each incident resulted in a 911 call from the Eilish family, who also has filed police reports on several occasions.
The pop star is requesting protecting for not only herself but also her parents and brother Finneas, as the break-ins have caused "substantial anxiety, fear, and emotional distress."