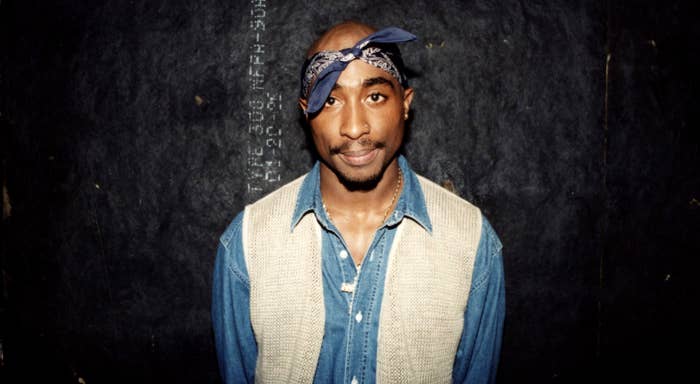 2Pac's siblings have responded to the recent arrest of Duane "Keffe D" Davis, who on Friday was charged with one count of murder with a deadly weapon in the killing of the All Eyez On Me rapper.
Hours after the news was announced, Pac's sister Sekyiwa Shakur hopped on Instagram to express her gratitude that justice has been served.
"This is no doubt a pivotal moment," she wrote. "The silence of the past 27 years surrounding this case has spoken loudly in our community. It's important to me that the world, the country, the justice system, and our people acknowledge the gravity of the passing of this man, my brother, my mother's son, my father's son."
Pac's sister continued, "His life and death matters, and should not go unsolved or unrecognized, so yes, today is a victory but I will reserve judgement until all the facts and legal proceedings are complete. There have been multiple hands involved and there remains so much surrounding the life and death of my brother Tupac and our Shakur family overall. We are seeking real justice, on all fronts."
Meanwhile, 2Pac's brother, Mopreme Shakur, spoke with TMZ regarding Keffe D's arrest.
Mopreme called the murder charges against Keffe D "bittersweet for a number of reasons. The time, of course, 27 years. "It didn't have to be this way, it didn't have to happen at all," he said. "I hate even have to live in the reality that my brother's not here."
2pac's older brother added "Justice is accountability, that's the sweet part in the bittersweet. And I'm bracing, 'cause it ain't over."
Watch Mopreme's full reaction to the arrest of his brother's killer here.