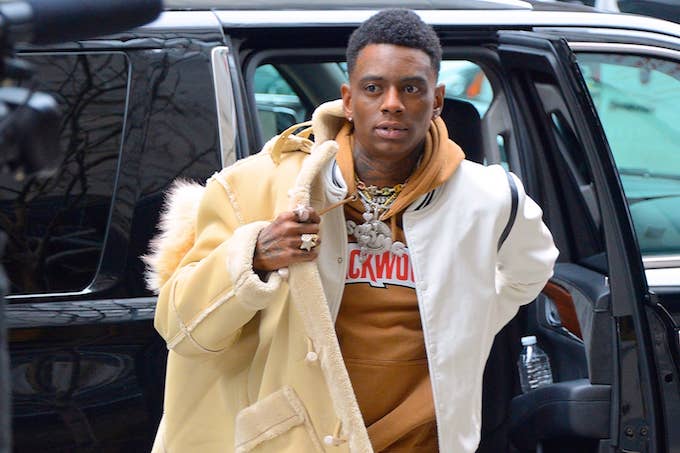 Last year, Kayla Myers alleged that Soulja Boy beat and kidnapped her, and now she's filed a lawsuit against the rapper. TMZ reports that Myers is suing Soulja Boy for the alleged assault, claiming that he bashed her in the head "with a large gun" and proceeded to tell her she was going to die. 
Additionally, she has claimed that Soulja Boy directed his assistant to drag her to his garage and tie her up with duct tape and give her a shower. Myers says the male assistant said he'd release her if she performed oral sex on him, and because she felt pressured and feared for her safety she did it. She was later released, but as she left Soulja allegedly said, "Now get this bitch out of here before I knock her down the stairs."
As a result of the incident, which kicked off after she got into an argument with one of Soulja's female assistants as she left, she claims she suffered three fractured ribs and bruises on her face. Myers reported Soulja Boy and the assistant to police last year, prompting a raid at his home. When police discovered firearms, Soulja violated his parole and was taken to L.A. County jail.
Myers is not only suing Soulja for assault, battery, and false imprisonment, but she's also including the assistant in the lawsuit for sexual battery.