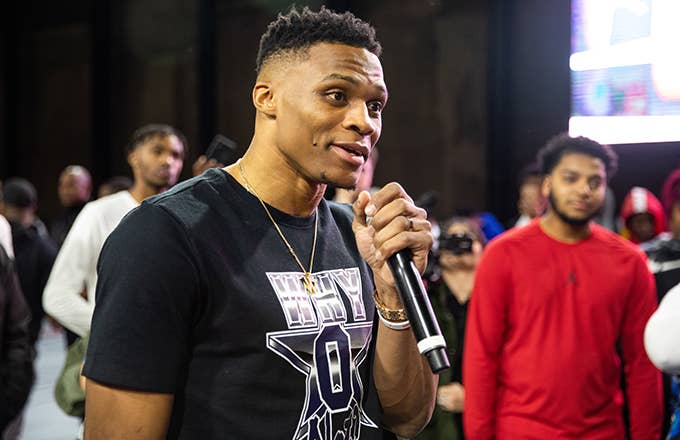 J.I.D's well-received second studio album DiCaprio 2 featured a tribute to Russell Westbrook, suitably titled "Westbrook." The two are now officially joining forces, with the Oklahoma City Thunder player sending the love back J.I.D's way by featuring an unreleased track by the rapper in a new commercial for his sneakers.
The Jordan brand debuted the Why Not Zer0.2 performance sneaker late last night (Jan. 1), showcasing its first colorway with a vibrant design. "Every colorway has a meaning behind it that is special to me," Westbrook said upon revealing the sneaker. "With the Why Not Zer0.2, I wanted to take that storytelling to the next level with an exposed tag that helps illustrate the meaning behind the colors used."
J.I.D only released DiCaprio 2 back in late November, but from the sounds of things he's already got new music on the way soon. Hopefully the track sees an official release because the commercial certainly promises another great song from the Atlanta rapper.
Check out the commercial and some promotional shots of the sneaker above.