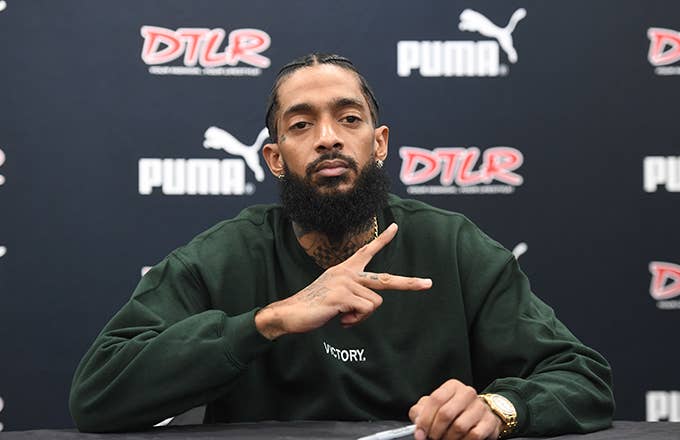 Nipsey Hussle would have turned 34 years old this Aug. 15, and while this year many fans will be eager to honor the life of the late rapper, the LAPD is reportedly anticipating the possibility of some trouble. Law enforcement sources tell TMZ that police will be heavily monitoring the area around Nip's Marathon clothing store, which is where he was shot and killed on March 31.
The LAPD is anticipating a huge presence outside of the store, with many fans coming to pay their respects. While it'll more than likely be a celebration and mourning, the police allegedly don't want to take any chances and will employ a heavier presence than usual at the spot. In fact, there will be approximately 100 officers in the area, TMZ's source added. Violence isn't anticipated, however, and it's merely a precautionary move. 
Nipsey's estate made an announcement on social media debunking any rumors that a celebration was taking place at his store.

Nipsey's memorial service and funeral procession drew in a lot of friends and fans, and the LAPD made sure they had a large presence there, too. Earlier this month it was reported that the LAPD had launched an investigation into Nipsey and his business associates over alleged gang activity, but those reports were later shot down. The LAPD stressed that he was "never the target" of the investigation, although they did not deny the claims that city officials attempted to get Nip evicted from the area of the Marathon store.