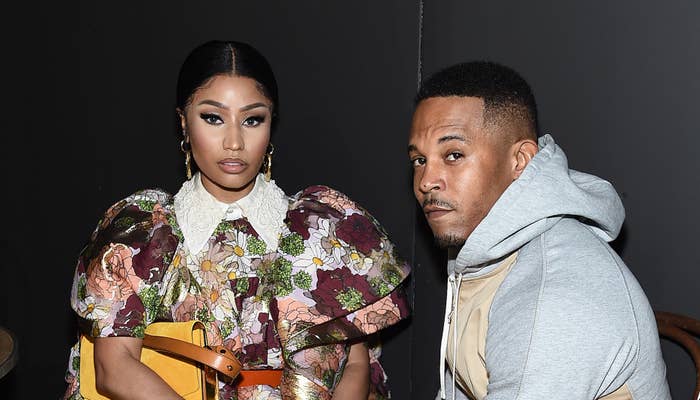 Nicki Minaj has given birth to her first child.
Sources close to Minaj and her husband Kenneth Petty told TMZ and People Nicki gave birth on Wednesday in Los Angeles. No further details have been revealed. The news comes just over nine months after her and Petty quietly got married. The two have been a couple since late 2018.
Nicki announced her pregnancy back in July alongside a series of photos taken at an extravagant photoshoot with David LaChapelle and Alex "Grizz" Loucas. "Love. Marriage. Baby carriage. Overflowing with excitement & gratitude," she wrote. "Thank you all for the well wishes."
Last year, Nicki told her fans that she was looking to retire and start a family. "I know you guys are happy now," she wrote in a since-deleted tweet. "To my fans, keep reppin me, do it til da death of me, in the box cuz ain't nobody checking me. Love you for LIFE."
Since announcing her retirement, she has released "Trollz" with controversial rapper 6ix9ine, "Not Sorry" with Rich the Kid, and her song "Yikes," which many perceived as a diss directed at her ex-boyfriend Meek Mill.