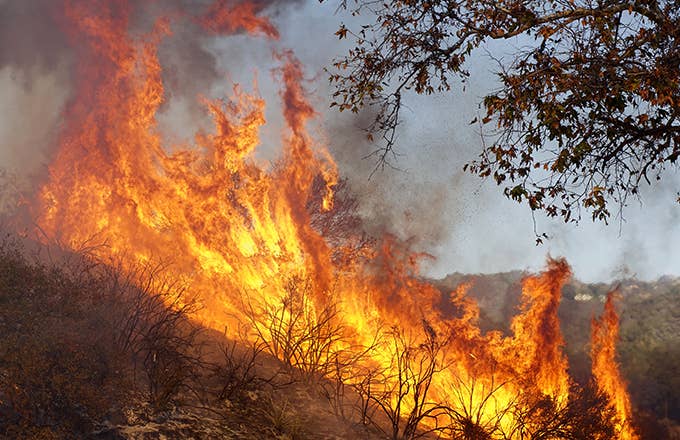 The California wildfires are still raging, and the situation has worsened considerably, with the death toll rising to 31 while more than 200 people are missing. The fire now matches the deadliest on record in California, with only the 1933 Griffith Park disaster causing similar levels of damage. The fire has also claimed the homes of some noteworthy celebrities.
Miley Cyrus lost her Malibu home, and tweeted that she was "devastated by the fires." She went on to explain, "I am one of the lucky ones. My animals and LOVE OF MY LIFE made it out safely & that's all that matters right now. My house no longer stands but the memories shared with family & friends stand strong." She went on to urge her followers to donate to all those that need the help right now.
Dame Dash also lost his home, but confirmed that he and his family are safe.
Gerard Butler also confirmed that he was among the hundred of Californians who lost their homes, and posted a devastating video from his property.
Meanwhile, Donald Trump blamed California state policies for the deadly fires, tweeting that they're a result of "gross mismanagement of the forests." He even threatened to withhold federal funds, and understandably many were very critical of what he had to say. 
Justin Bieber and Ariana Grande manager Scooter Braun shared a particularly scathing Instagram post about Trump's comments, writing, "98% of the land that has burned is federally owned."
He didn't stop there, adding, "Mr. President it was under your watch that their budgets were cut. I'm not so left leaning that everything done under your watch I think is bad or unjust... but what I know... what you have shown... is you are unfit to lead."