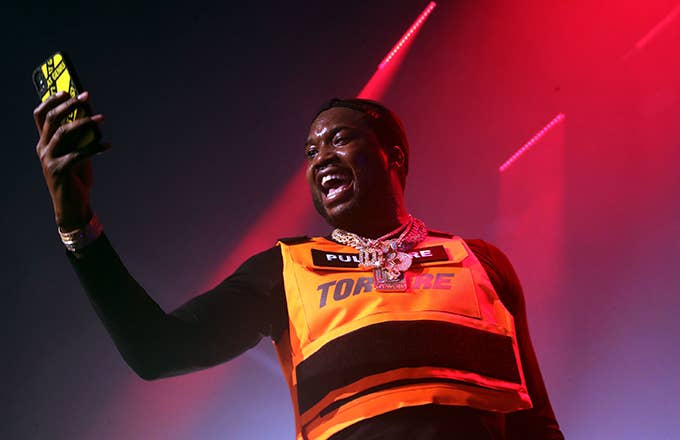 Meek Mill fiercely represents Philadelphia any chance he gets, and now the city he loves is paying him that respect back. Philly has officially announced that March 14 will hereby be known as Meek Mill Day, which marks the start of Meek Mill Weekend. The Philly rapper has received city and state proclamations, with State Senator Sharif Street personally giving Meek the state honors.
City Council president Darrell L. Clarke opened Thursday's meeting by bestowing Meek with the city proclamation. Meek is currently in Philly for the next few days as his tour stops by for some hometown shows, with one on Friday (Mar. 15) and one on Saturday. The city has declared it'll now be an official "holiday weekend" running from Thursday to Saturday. 
Last month, Meek was given his own day in the city of Houston, too. The CHAMPIONSHIPS artist confirmed the honor on his Instagram, showing a picture of him receiving the proclamation. Less than a month apart, Meek Mill now has two days to call his own. The reason behind both of the days is similar, with his music and his philanthropic efforts to change the criminal justice system to thank.