Meek Mill Responds to Lil Baby Saying He Was One of the First Big Rappers to Co-Sign Him
Lil Baby recalled the co-sign during a recent interview on '360 with Speedy Morman,' where he also recalled the time he lost $600,000 while gambling with Drake.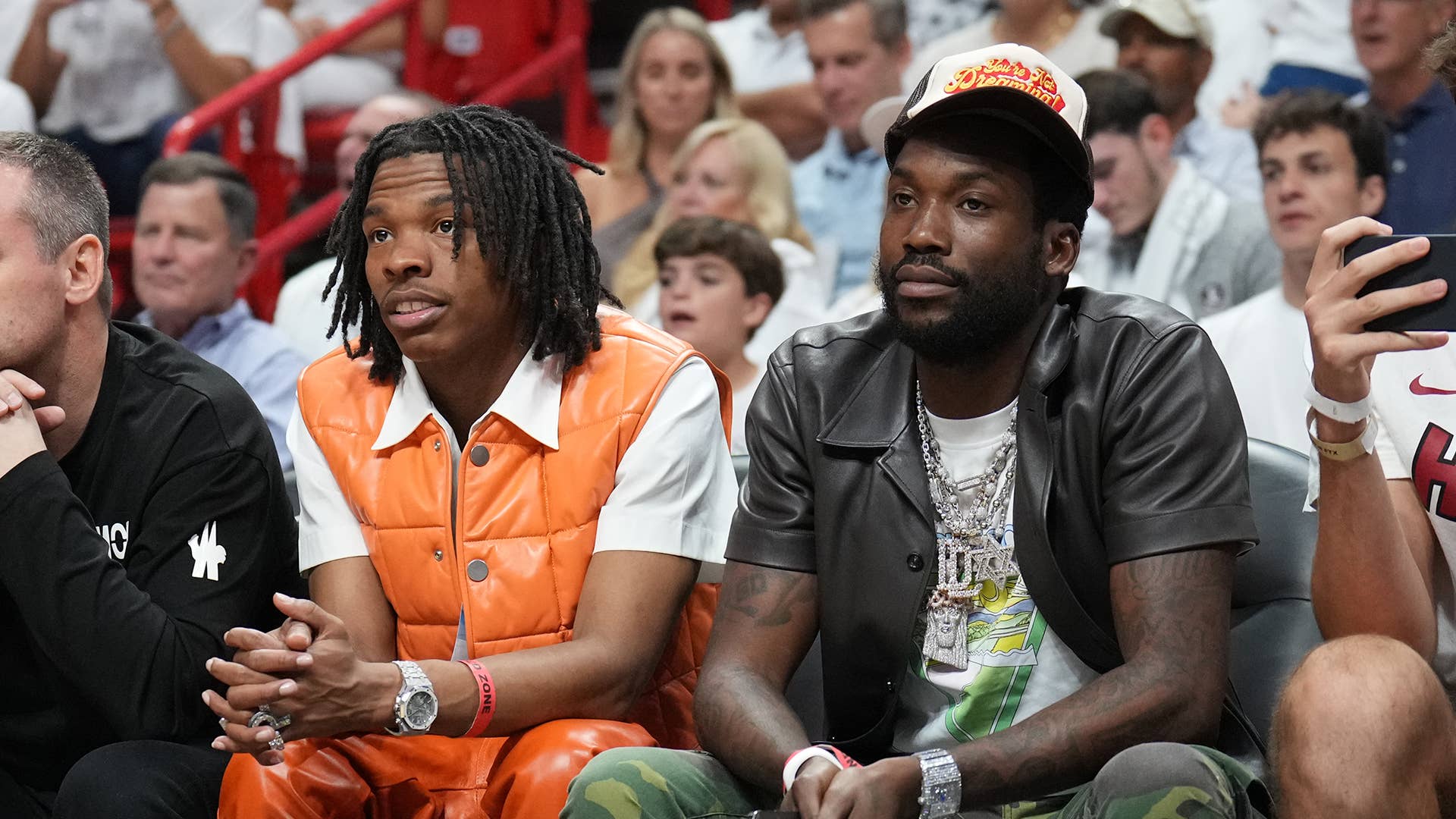 Getty
Image via Getty/Jesse D. Garrabrant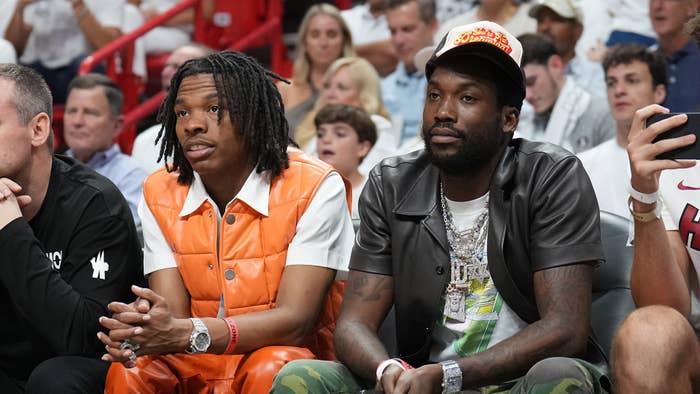 Lil Baby says Meek Mill was the first big artist to show him support, which was apparently news to the Philly-born rapper. 
The Quality Control artist made the claim during a recent interview with Complex's Speedy Morman, when he was asked to recall his first major co-sign.
"Meek Mill, he was the first person to post my mixtape, like the first rapper," Baby said, seemingly referring to 2017's Perfect Timing. "And I was already a super fan of Meek. Somebody told me, 'You see Meek post your mixtape?' And he was following me [on social media]…he was the first rapper ever, besides Thug and all them."
Lil Baby said he and a girl were hanging out on a couch when he learned about the shoutout from Meek. He told Morman he was "kind of excited," and he even called up one of his friends to share the big news.
Though it was an unforgettable moment for Baby, Meek admitted he didn't remember giving the co-sign.
"I didn't know this," Meek wrote on Instagram, alongside an interview clip. "But Ima always support the trill when I hear it. @lilbaby keep snapping."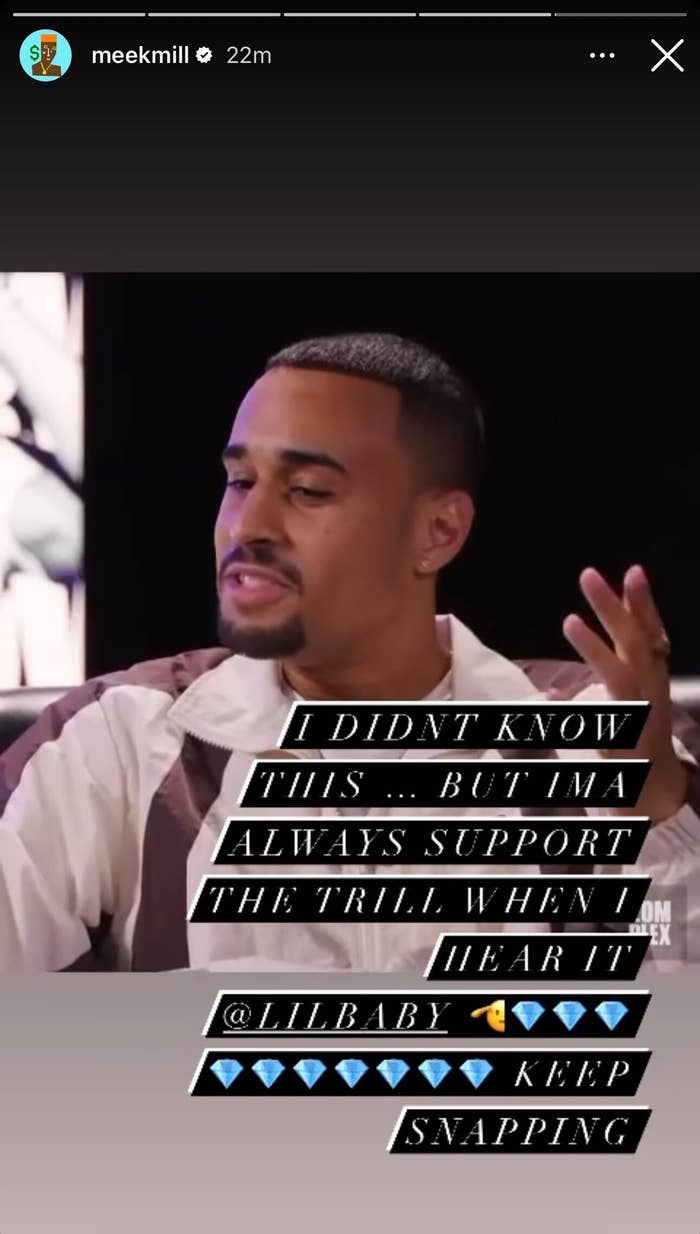 Lil Baby and Meek have collaborated on a number of records over the years, including 2018's "Time," 2019's "On the Road" with Post Malone, as well as 2021's "Sharing Locations" and "Still Runnin" with Lil Durk.
Elsewhere in the interview, Baby was asked if he's gotten involved with some of Drakes's recent high-stakes gambling. He recalled the time he lost six figures while hanging out with Drizzy, Meek, James Harden, and Michael Rubin in the Bahamas.
"Shit, I lost about $600,000," he said. Speedy replied, "Sorry to hear that."
Thankfully he was able to laugh off the incident, and considering his continued success, it's clear he's not exactly strapped for cash. Check out the full 360 with Speedy Morman interview below; the Meek comments start at the 12:30 mark:
Meek has been notably vocal on Instagram as of late, recently offering up some criticism for the artist formerly known as Kanye West after he sported a "White Lives Matter" T-shirt alongside Candace Owens. 
"What you be doing for fame driving you crazy…look how hard you came at me n***as know I'm vocal it's like you hate your own people," he said. "You ain't even post @vory album after all that work he did for you and he look up to you…you made sure you said Jack Harlow was the hottest in Kentucky overlooked [EST Gee] and vory."