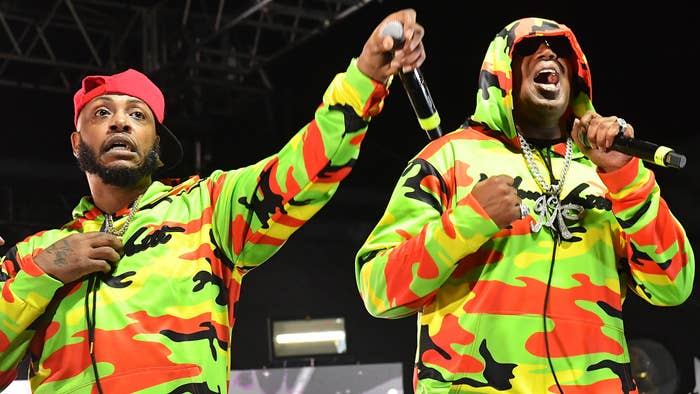 Master P is calling for Mystikal's release, as the rapper faces life in prison on charges including first-degree rape.
During a recent performance at the Lovers & Friends Festival in Las Vegas, the No Limit Records founder shouted out his collaborator and suggested he should be released. "Free Mystikal!" he said during the performance, which saw him play various Mystikal tracks including "Shake Ya Ass" and "Here I Go."
"Y'all get your hands up for my dawg," he told the crowd, as seen below via HipHopDX.
In August last year, Mystikal was arrested after being named as a suspect in an alleged sexual assault. He is facing charges of first-degree rape, false imprisonment, domestic abuse battery by strangulation, simple robbery, and possession of heroin, methamphetamine, Xanax, and marijuana. He previously plead guilty to sexual battery and extortion charges in a different case in 2003, and was sentenced to six years in prison. He pleaded not guilty in the more recent case. 
Mystikal is currently being held without bail while awaiting a trial date. Originally, the case was expected to go to trial in June, but the date was pushed back following a request from his legal team. His defense attorney, Tiffany Myles Crosby, asked the judge to continue the jury trial in an effort "to become abreast of all pertinent issues in this matter in order to provide efficient representation."