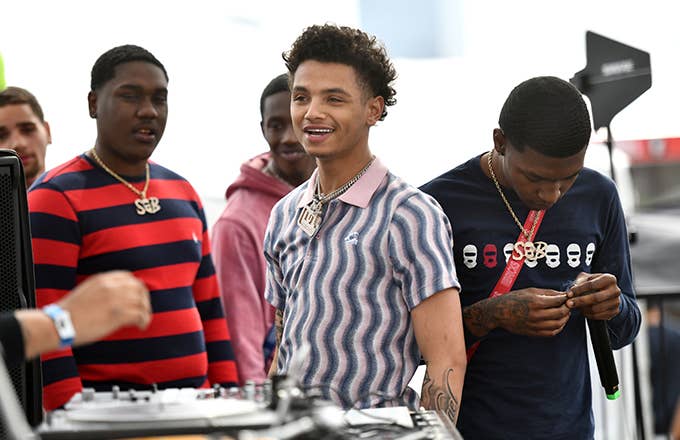 Former SOB x RBE rapper Lul G was arrested in Clark County, Nevada for his alleged involvement in a murder. As the Solano County website noted, Lul G, real name George Harris, was brought in by authorities on Sept. 21 and is currently held at Staton Correctional Facility in Fairfield, California. 
There's currently very few details regarding the arrest right now, and when the alleged murder took place, but no bail has been set. He was arrested after a warrant was issued. The 21-year-old rapper got his start as a member of SOB x RBE, although he later left the group for undisclosed reasons. His only solo project, Yhung N***a World, predates his departure from SOB x RBE. He most notably appeared alongside Kendrick Lamar and SOB x RBE on "Paramedic!" from Black Panther: The Album, which also featured the Grammy Award-winning single "King's Dead." 
Following his departure from SOB x RBE, Lul G still appeared on the group's most recent release, Family Not a Group. However, he only made minimal contributions to the record, and was absent from their performance at Coachella '19.
Lul G also appeared on Def Jam's Undisputed compilation on two songs: "Loose Lips" and "Bay 2 NY."
The group itself never made an official announcement regarding Lul G's status, but a representative for SOB x RBE confirmed with Complex that he hasn't been member since late 2018.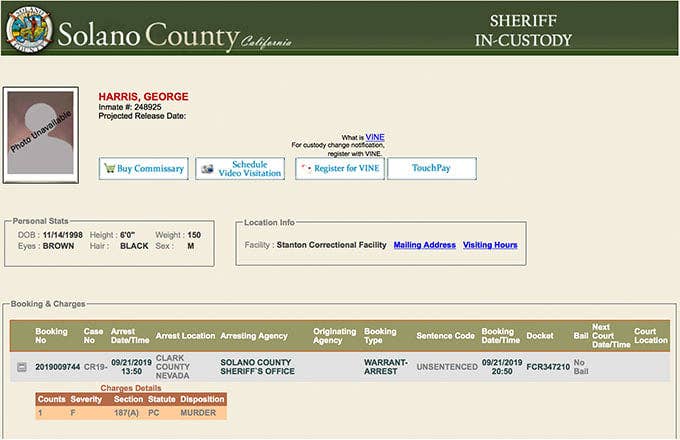 It is unclear when Lul G is expected to receive a sentence. He has not been active on social media in over three weeks.