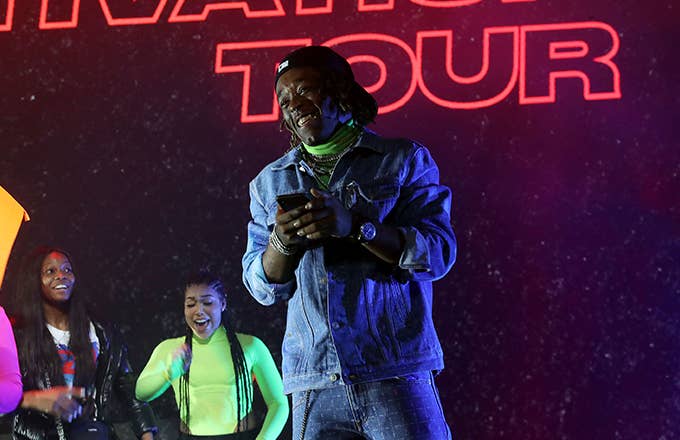 It's a confusing time to be a Lil Uzi Vert fan. To kick off the year, the Philly rapper announced that he was retiring from music after teasing his long-awaited Eternal Atake project. Ever since then, Uzi has been continuing to insist that he's done with rapping for good. He's since made a small number of live appearances, but for the most part he's kept fans in the dark. Now things are getting even stranger, as the rapper has posted a number of videos indicating that he's cut off his much-loved dreads.
On his Instagram story, he urged Nav to drop his album and then later shared a very strange post stating, "I make the most sacrifices and you still don't love me." Then he shared a video shot from the neck down of him taking the scissors to his dreads. On his story, he posted the aftermath showing his dreads gone. He didn't, however, show what he looks like without the dreads.
It's not clear what this all means, but perhaps Uzi is preparing to surprise fans with something in the coming days. Or maybe he just got really sick of his dreads.
Stay tuned for more confusing Uzi news.