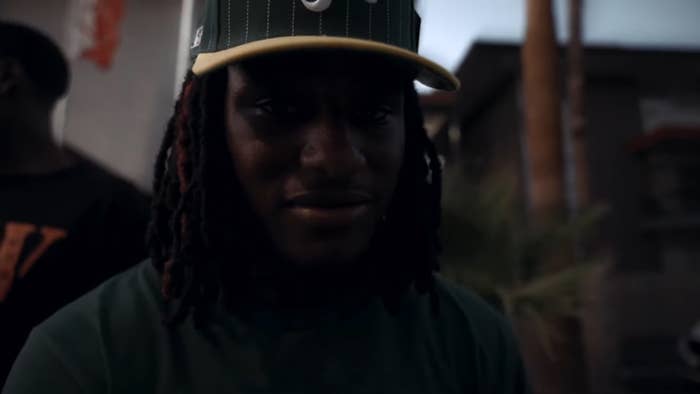 Las Vegas man Kenjuan McDaniel, who records music under the name The Biggest Finn4800, has been arrested on murder charges after he rapped about a 2021 killing in a song.
As reported by local outlets the Las Vegas Review-Journal and Fox 5 Las Vegas, the 25-year-old rapper was arrested on Aug. 29 because police believe he boasted about his involvement with the killing of 32-year-old Randall Wallace on September 18, 2021. According to authorities, Wallace got into an argument with three formerly unidentified individuals who then fatally shot him in an apartment complex.
In a song titled "Fadee Free," which McDaniel released a video for on his artist YouTube, he allegedly rapped about taking Wallace's life. "Brought it with that fire, hear that 'ah', see your body twitching," he raps on the track, which police suggested correlates with reports and video evidence that Wallace twitched as he died from gunshot wounds.
"Parked the car, doubled back on feet, the smartest way to slide," he raps in another line of the song, which police also suggest correlates with what they know about the murder.
Other lyrics include: "I be the reason why he's dead, we still taunt him when he die, not the reason he's dead, so celebrate the reason why his momma cry."
"Fadee Free" also apparently features a reference to a nickname that Wallace was known by.
McDaniel has been charged with open murder and is currently in police custody. He's scheduled for a bond hearing on Thursday, Sept. 7, and will have a preliminary hearing later in the month on Sept. 14.