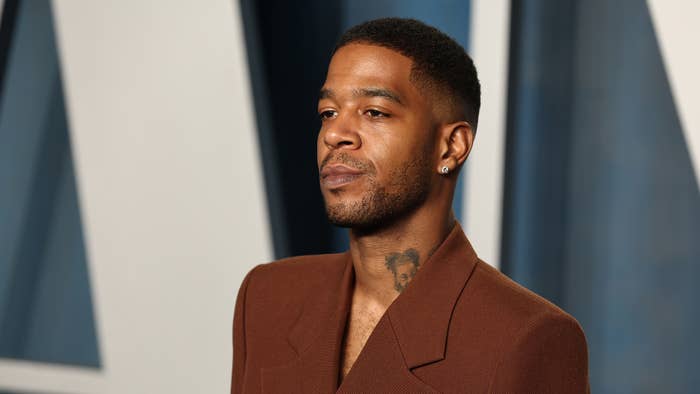 Kid Cudi has always been candid about his struggles with mental health, but in a new interview he revealed he suffered a stroke during his 2016 stint in rehab.
That year Cudi informed his fans he had checked himself to get help for "depression and suicidal urges," and has told Esquire it wasn't just a tough time for his mental health. Two weeks into his time there, he suffered a stroke and was hospitalized. It Cudi him several months before his speech and movement began to return to normal. "Everything was fucked," he said.
His manager and long-time friend Dennis Cummings suggested it would be a good time to take a break from music. Cudder didn't make another album until 2018's Kids See Ghosts with Kanye West, which was followed by his first solo LP in four years in 2020 with Man on the Moon III: The Chosen. 
Following his stroke, the now-38-year-old spent months in physical rehab and didn't get back to work until he auditioned for a play alongside Michael Cera in 2017. Ultimately he didn't get the part, but he said the experience helped him tremendously.
"I proved to myself that I could do it. I needed that at the time," he said. "I was happy. Like, damn, my brain is still strong. I didn't lose something in that shit that happened."