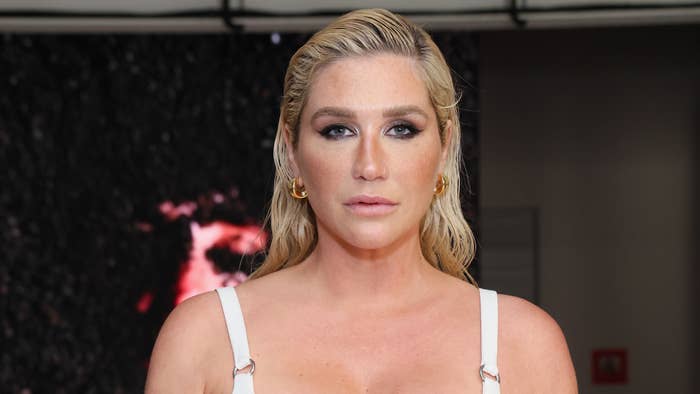 Kesha and producer Dr. Luke have settled their long-running legal battle just weeks before their trial was set to begin, TMZ reports.
"Only God knows what happened that night," said Kesha in her statement. "As I have always said, I cannot recount everything that happened. I am looking forward to closing the door on this chapter of my life and beginning a new one. I wish nothing but peace to all parties involved."
The singer-songwriter filed a lawsuit against her former collaborator in October 2014 in a California state court, accusing him of sexual assault, battery, and harassment in 2005. Per the lawsuit, she requested to her contract with Kemosabe Records, Dr. Luke's record label, be voided. He filed a defamation lawsuit in New York not long after. KEsha later dropped the lawsuit in California to focus on the New York case
"While I appreciate Kesha again acknowledging that she cannot recount what happened that night in 2005, I am absolutely certain that nothing happened," Dr. Luke said. "I never drugged or assaulted her and would never do that to anyone. For the sake of my family, I have vigorously fought to clear my name for nearly 10 years. It is time for me to put this difficult matter behind me and move on with my life. I wish Kesha well."
In 2020, a lower court judge in New York ruled that Kesha defamed Dr. Luke and the decision was reaffirmed the following year. However, a New York appeals court more recently ruled that Dr. Luke should be considered a "public figure," which would mean that he would need to prove she acted with "actual malice" when she made the accusations against him.
Dr. Luke and his lawyers initially accused her of making false assault accusations in an effort to get out of her recording contract. "As part of the effort to get out of the Gottwald Recording Agreement, Kesha and [her mother, Pebe Sebert] have also orchestrated a campaign of publishing false and shocking accusations against Gottwald to extort Plaintiffs into letting Kesha out of the Gottwald Recording Agreement," read the original complaint.
Kesha's contract with Kemosabe required her to work with Dr. Luke, but she released her first album following the accusations, Rainbow, in 2017 and he was not involved in its release. However, it was released through his label, as was 2020's High Road and 2023's Gag Order.