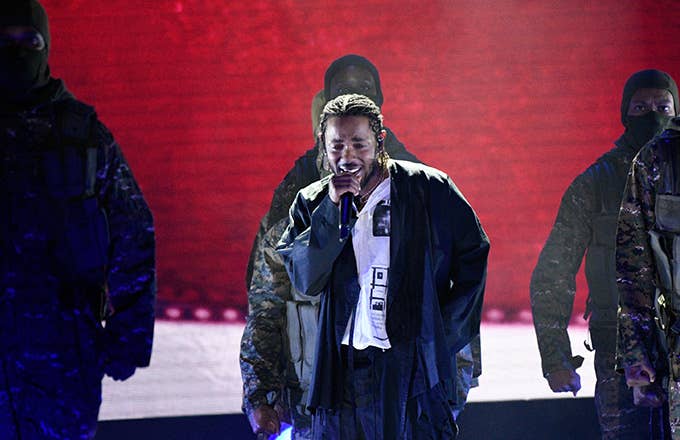 Over the weekend, it was reported that Kendrick Lamar had joined Jack White in enforcing a photography ban at his live shows. In a recent story published by the Guardian, it was alleged that Kendrick had put the ban in place at all his shows going forward, but now Billboard reports that isn't the case. Billboard was told by his representatives that the story "isn't true," allowing fans to record his performances.
Other notable acts that have banned the use of phones during their shows include the late Prince and Alicia Keys, among others. When Jack White announced his ban, he said it was because he wanted fans to focus on the "one hundred percent human experience."
The original report from the Guardian alleges that Lamar's decision for banning smartphones was an "attempt to protect his valuable 'brand' and ensure the appetite for tickets remains keen." Thankfully, if you want to remember the experience of seeing Kendrick perform live, you can still record his performances.