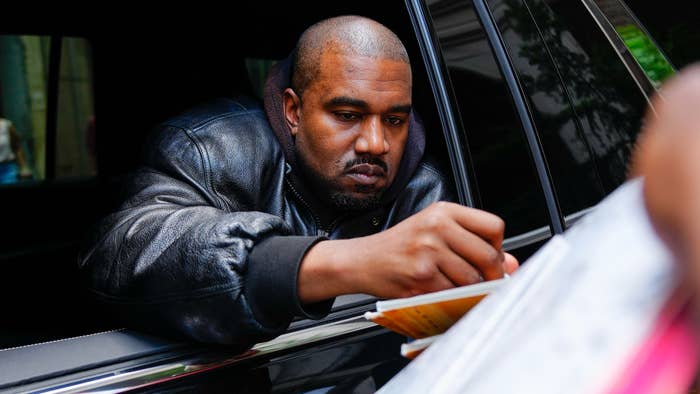 According to a pastor in Los Angeles, the artist formerly known as Kanye West is looking to revive his recently shuttered Donda Academy school, TMZ reports.
The controversial hip-hop mogul, who recently brought white nationalist Nick Fuentes to a dinner with Donald Trump, has allegedly spoken with Pastor Ronald Nagin of the Cornerstone Christian Church multiple times over the last month about reviving the school. According to Nagin, the disgraced hip-hop mogul met with him face-to-face three times, and has expressed interest in utilizing church space in California's San Fernando Valley for Donda Academy.
Ye reportedly indicated to Nagin that the Cornerstone Church will be an improvement over the unaccredited private school's previous location in Chatsworth, which is the second location of the school after it moved out of Simi Valley. Nagin added that while the move hasn't been confirmed, if Ye does go through with it he'll only be using a portion of the church's property.

Ye is currently facing an uphill battle to get things rolling again, as many of his students and teachers have left the school amid his embrace of anti-Semitism. Nagin said that he is not concerned by Ye's recent behavior.
Donda Academy closed its doors last month, but then abruptly reopened just hours later. The operation has, according to TMZ, been pretty barebones ever since. 
In an appearance on Tim Pool's Timcast IRL podcast this week, Ye walked out after he received the smallest amount of pushback in regards to his anti-Semitism. "I think they've been extremely unfair to you," said Pool, to which Ye replied, "Who is 'they,' though? We can't say who 'they' is, can we?" He silently got up out of his chair and was followed by Fuentes.