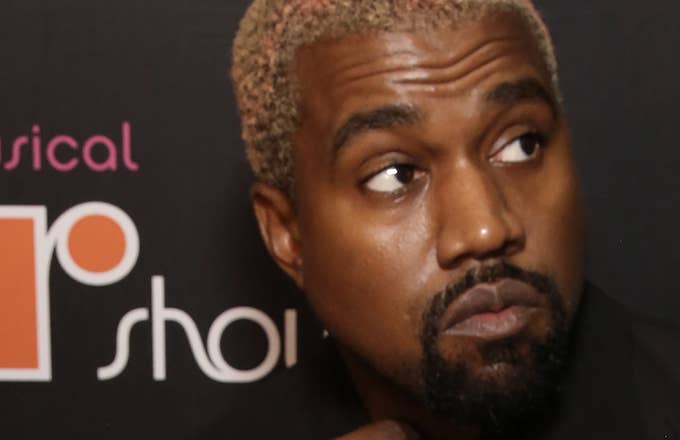 Over the weekend, Kanye West held another one of his Sunday Service events, and just like last week with DMX, he had some high-profile guests in attendance. However, it wasn't just the famous guests watching on that made the event notable, as it has been reported that this latest event of his could be the last ever Sunday Service for a while.
"This is the last time on the mountain, so y'all gotta party with us," West said at one point during the service. For what reason he's bringing it to an end is unclear, but it already has fans speculating that it's so he has time to work on his long-awaited and twice-delayed album YANDHI. Producer Ronny J, who worked on Ye's track "80 Degrees," hinted that the record is finally arriving in May.
As for who attended the event, Tyler, the Creator was spotted on Kendall Jenner's Instagram Stories. Newly engaged couple Katy Perry and Orlando Bloom were also at the event, as was Courtney Love.
Check out videos from what may be the last Kanye-hosted Sunday Service above.