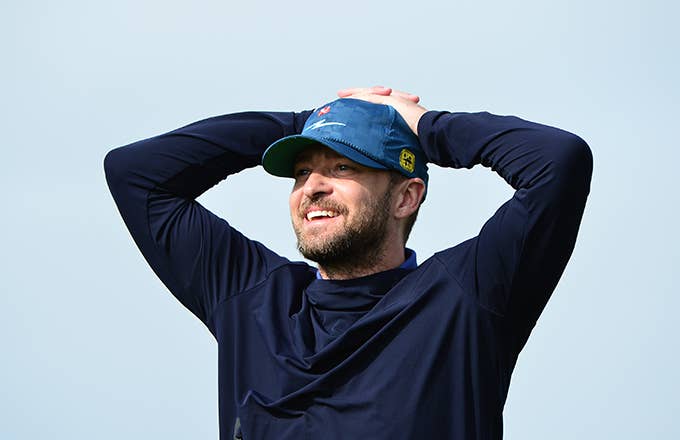 Justin Timberlake has recently been busy working on new music, but he's also found time to help launch a songwriting lab at the Memphis Stax Music Academy. The actor-musician and the Levi's Music Project have announced plans to install the lab to help students foster their songwriting talents. Not only that, but he's debuted a new fall capsule collection with the fashion brand.
Timberlake has previously collaborated with Levi's, but his latest effort extends beyond the world of fashion. In announcing the songwriting lab in his hometown of Memphis, Timberlake surprised students and helped with the songwriting and performance workshops. The all-new facility that he's helping to launch with Levi's will come with top-range equipment and full funding for songwriting classes.
On Wednesday, Levi's released the Justin Timberlake Fresh Leaves Fall/Winter 2019 collection. "When you work with such an institution like Levi's, you don't want them to be anything but Levi's," Timberlake told The Hollywood Reporter of the latest collaboration. "And so it's just a little bit of a swerve here and there on fit or cut or wash or texture and that's it. And then saying, wouldn't it be fun to make a workman's vest, for instance, or wouldn't it be fun to throw a hoodie on a trucker jacket? For the first two seasons, we created a bit of a left-of-center aesthetic and we just want to continue to play up on that. ... I like to mix things up always."
Check out the collection in full here.