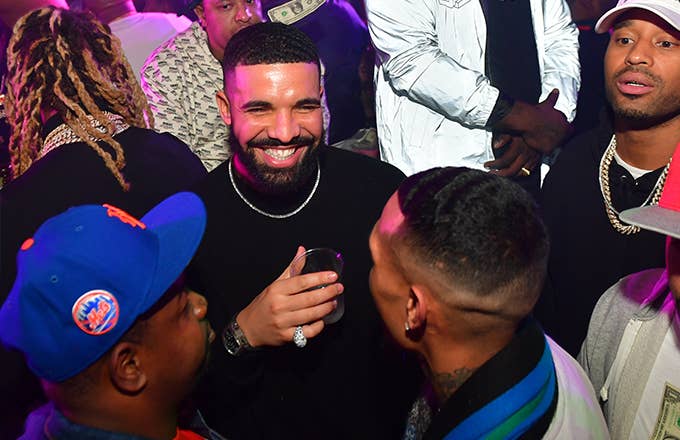 Not long after Drake released his third studio album, Nothing Was the Same, back in 2013, one of the record's tracks was the subject of a lawsuit thanks to its use of an apparently uncleared Jimmy Smith sample. In 2014, Jimmy Smith's estate and music publishing company, Hebrew Hustle, filed a lawsuit against Drake and the producers of the track, "Pound Cake / Paris Morton Music 2." Now, it appears as though Drizzy himself might have to testify.
The Blast reports that Hebrew Hustle filed their witness list earlier this week, and Drake is among the people they want to take the stand. Court documents stress that Drake's testimony will be live and cannot be previously recorded, so he will have to stand in front of a jury.
Drake previously denied allegations relating to the use of the sample, subsequently counter-suing the company. In his counter-suit, the 6 God alleges that the company used his face and name on their website without permission in an attempt to make it appear as though he had worked with them, despite the fact he never has. The case has been going on for around four years now, but with the trial scheduled to begin next month in New York, it looks as though an end may be in sight.
"Pound Cake / Paris Morton Music 2," which was produced by Boi-1da and Jordan Evans, features a sample of "Jimmy Smith Rap," which is a spoken word track from the late jazz musician's 1982 album, Off the Top.