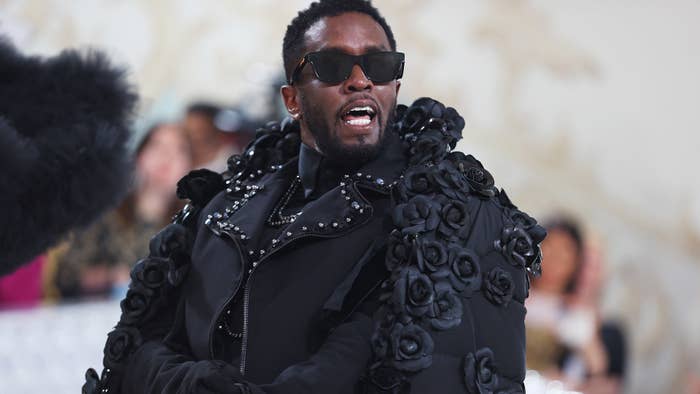 Diddy has shared a video of his daughter Love Sean Combs' first words.
"Breaking news! baby love has just said her first words," Diddy wrote alongside the adorable clip, which shows Love with her mother Dana Tran. "She said! DA DA DA DA DA DA!!!!!! Let's go TWIN FLAME!!!! I also won the bet! I hope you all are having a beautiful Sunday. #ProudDad."
On his Instagram Stories, he added, "Guys we have some exciting news… My daughter just said, 'Da Da.' We had a bet."
Recently, the 53-year-old has shared a bunch of photos and videos of his daughter, whom he and 28-year-old Dana Tran welcomed in December last year. He shared a video last week illustrating Love's fondness for tomatoes.
Upon announcing the birth of Love, which came during his open relationship with Yung Miami of City Girls, Diddy said he was "so blessed" to welcome his daughter.
"Love Sean Combs to the world," he wrote on Twitter. "Mama Combs, Quincy, Justin, Christian, Chance, D'Lila, Jessie and myself all love you so much! God is the Greatest!"
He didn't reveal the identity of the mother until more recently, but TMZ reported in December that it was Tran, who deleted her social media around the time she gave birth.
In an episode of her show Caresha Please, Yung Miami told G Herbo that she was aware of the pregnancy.