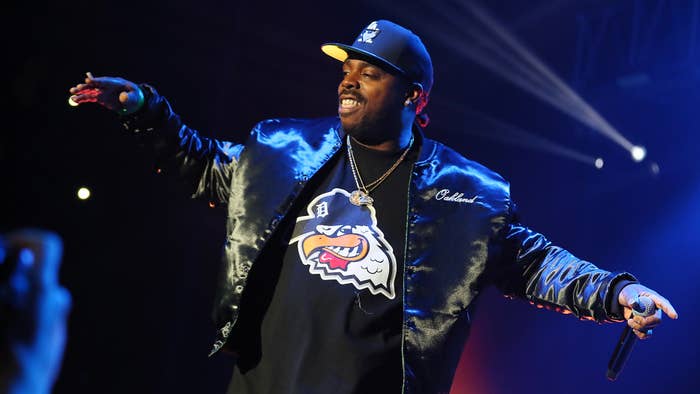 In a post shared on his Instagram page, Tha Dogg Pound rapper and producer Daz Dillinger announced his retirement from rap.
"I'm done rappin cuz it's over for me," Dillinger wrote alongside a graphic announcing his retirement. "It was nice when it was 🔥 but it's not fun no more. So I'ma call it quits 💯👍🏿🌹 This my last post."
Dillinger last released a solo project in 2018 with Smoke Me Out. As part of the duo Tha Dogg Pound, he and Kurupt last released a project last year entitled DPG 4 Life.
It's unclear if his retirement is just in regards to rapping, or if he plans to stop producing, too. Throughout his career, he produced songs for 2Pac and Snoop Dogg among other major West Coast rap pioneers. 
Earlier this year, Dillinger opened up about producing for Pac and addressed Snoop Dogg's claim that "Got My Mind Made Up" was originally intended to be a Nas song. "Nas was on this first, I took it to Death Row and 2Pac heard it without me being there and put himself on there," explained Daz. "And I said, 'Fuck that, let me put this out.'"
On Wednesday, however, Daz announced a new project called Dilly Tha Dogg. While it makes it seem as though he's already walking back on his plans, the project could be the final solo release he recorded prior to announcing his retirement.