DaBaby's Team Disputes Report Suggesting Show Was Possibly Canceled Because of Low Ticket Sales
Days before DaBaby was set to perform in New Orleans, the rapper's show was canceled. DaBaby's team has disputed that it was because of low ticket sales.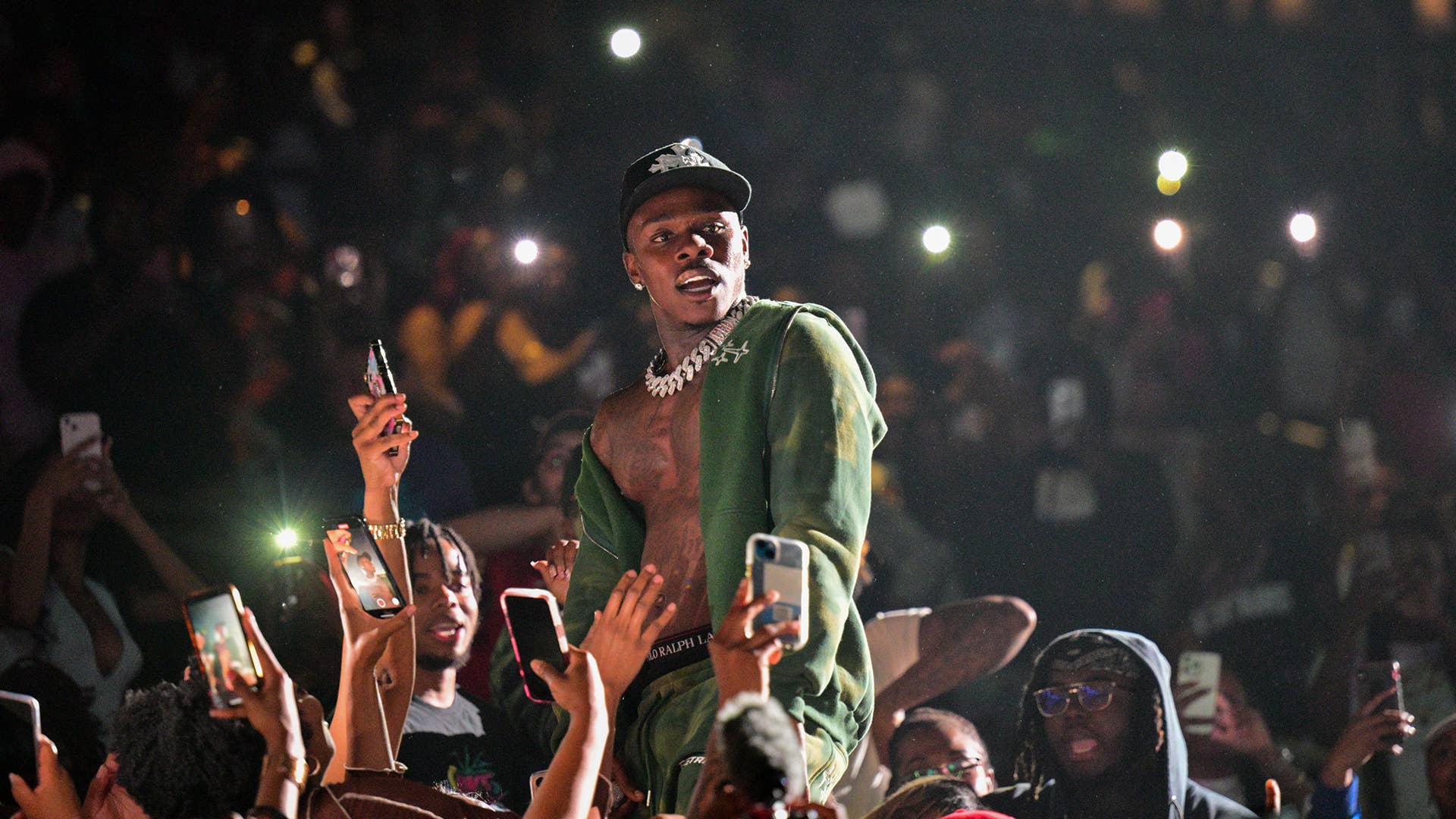 Getty
Image via Getty/Prince Williams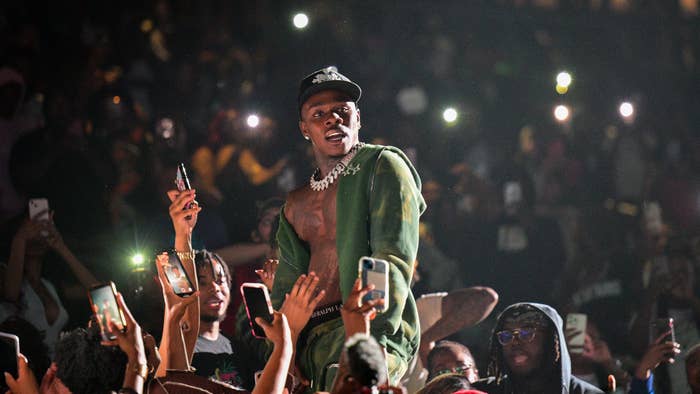 Just days before DaBaby was scheduled to perform in New Orleans, the rapper's concert has been canceled possibly due to low ticket sales.
The Charlotte, North Carolina rapper was set to play Smoothie King Center—which has a max capacity of around 17,791 for concerts—on Friday, Sept. 2. However, the show was removed from the schedule last minute, and the promoters behind the show told NOLA that they're working to get a replacement show sorted. However, it could be at a different venue, and might include more performers alongside DaBaby. 
While promoters have said that the show was "postponed," the Ticketmaster page for the show lists it as canceled. "We're working on a future date and possibly additional performers," said promoter Greg Pulver. As to why the show was pulled, Pulver said it was due to "a number of business reasons." Pulver added, "We decided to postpone and that was in our best interest." Tickets for the show had reached prices as low as $35.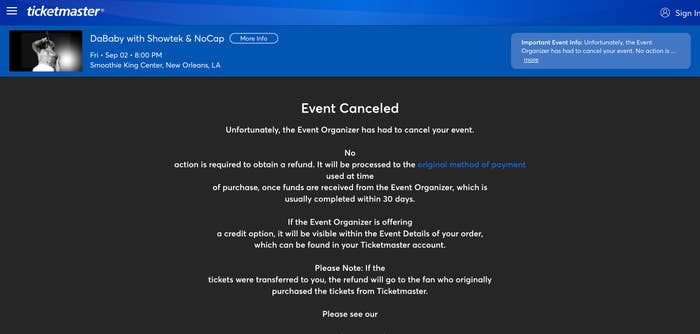 It's not been confirmed if the show was, in fact, canceled due to potentially low ticket sales. NOLA, citing a viewing of Ticketmaster's chart of available seats, reported that it appeared only a few hundred tickets to the show were purchased. "DaBaby's New Orleans show was pulled by the artist's team due to the promoter being in breach of contract," said Andrew Lieber, the CEO of the booking agency that represents the rapper. "DaBaby will be back in New Orleans very soon to make it up to his fans." Lieber also said that the Ticketmaster website showed misleading information about the number of tickets sold, and disputed the concert was canceled because of low interest. 
The low ticket sales allegation prompted the rapper to trend on Twitter on Tuesday, and he's since seemingly responded to the allegation with a gif of himself.