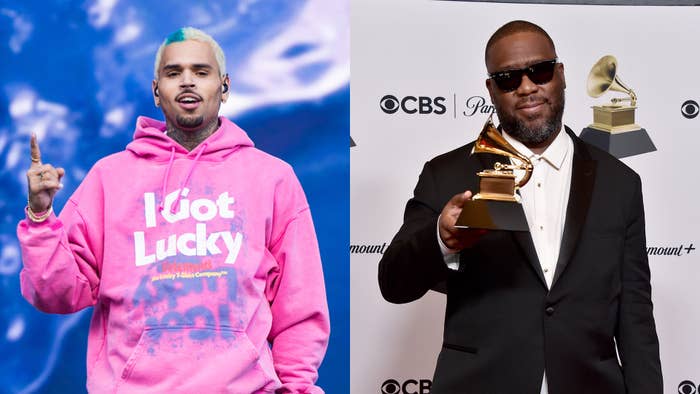 Chris Brown has apologized to Robert Glasper after ripping into him over his win for Best R&B Album at the Grammys on Sunday.
In a screenshot of a DM he sent Glasper on Instagram, Brown offered up some congratulations to Glasper for taking home the award. "Congratulations my brother.. I would like to apologize if you took offense to my reaction at the Grammys," he wrote. "You were not the intended target and I know I came off really rude and mean. After doing my research I actually think your [sic] amazing… The organization isn't doing us Blacks our due diligence. You and I should never be in the same [category].. two totally different vibes and genres."
He concluded his message by reiterating his congratulations to Glasper. "So from one Black man to another.. Congratulations," he wrote. "Hope you are able to feed your family for life. God bless my G."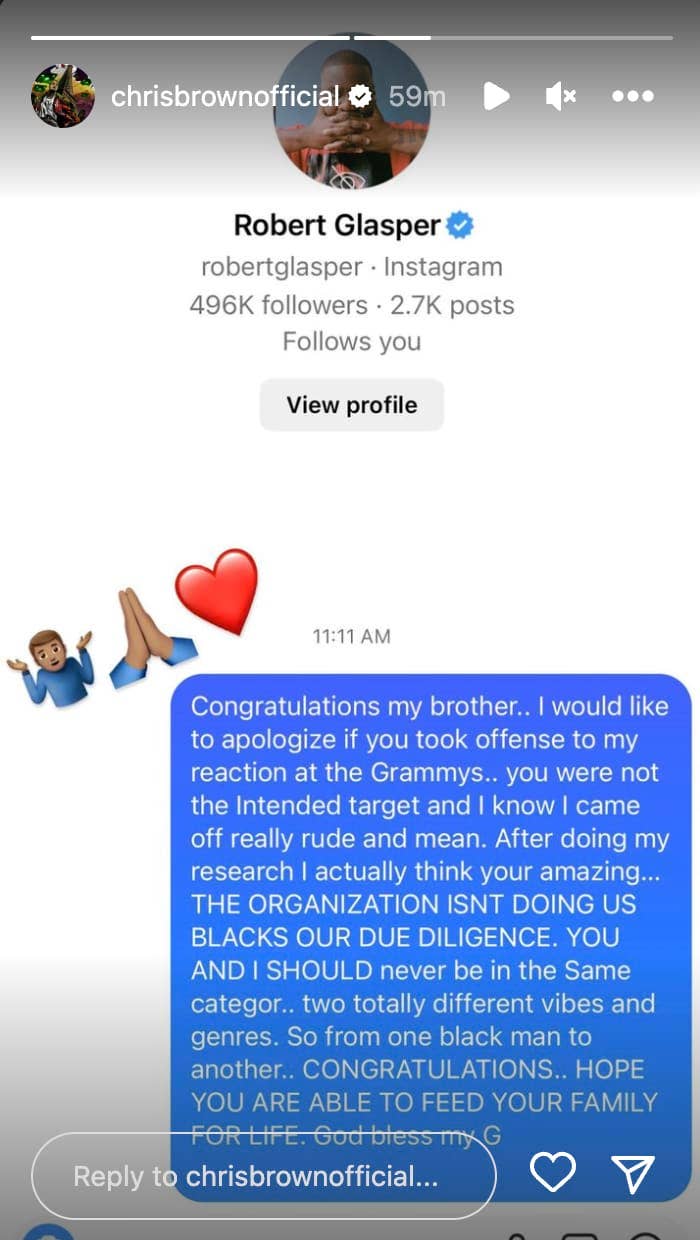 Glasper's album Black Radio III won Best R&B Album at the award show, beating out the deluxe edition of Brown's album Breezy. Other nominees for the award included Mary J. Blige's Good Morning Gorgeous, Lucky Daye's Candydrip, and PJ Morton's Watch the Sun.
In a series of posts shared on his Instagram Story on Sunday, Brown shared an image of Glasper and wrote, "Y'all playing. Who da f*ck is this? I'ma keep kicking y'all ass respectfully." He followed up the comments with further shots aimed at Glasper. "I gotta get my skills up," he wrote. "Ima start playing the harmonica."