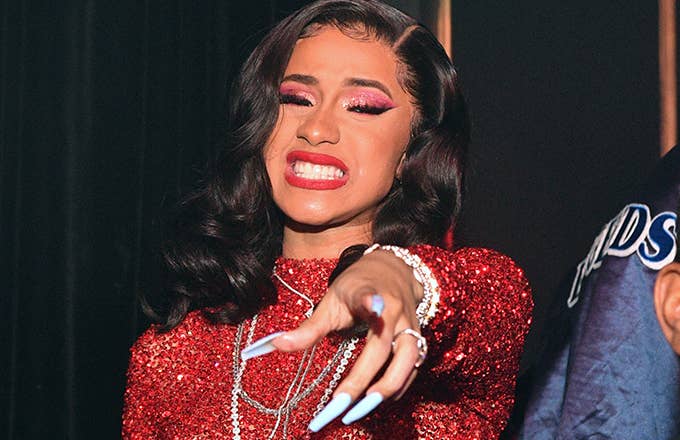 On Thursday it was reported that Cardi B was working to trademark her "okurrr" catchphrase—with both two and three R's—and she was promptly met with criticism for the move. She filed her copyright request with the United States Patent and Trademark Office, outlining that it was for "paper goods, namely paper cups and posters" as well as merch.
Following the response, Cardi has defended her decision. "So you hoes is mad because I trademarked 'Okurrr," Cardi said in an Instagram Live session, mentioning how often she hears people say the phrase because of her. "You think I ain't gonna profit off this shit? Bitch, white folks do it all the motherfucking time. So you're gonna be mad at me because I want to get some motherfucking money? Let me tell you something, while I'm still here, I'm gonna secure all the fucking bags. Let me tell y'all a secret too, it's 2019 bitches, it's a lot of ways to get rich."
While the move might seem like a smart business decision to some, it could also be seen as an attempt to captalize on a saying that originally came from somewhere else entirely. In a feature published last year, Refinery29detailed the origins of "okurrr" and came to the conclusion it was first popularized by RuPaul's Drag Race. Despite this, it would appear as though it actually first publicly appeared in a comedy sketch back in 2010.
On Friday it was reported that Migos and Cardi B's security team are officially in the clear for an incident at last year's Met Gala in New York City.