Bhad Bhabie and Woah Vicky Each Explain Their Sides of Viral Fight Video
Earlier this week, video of Bhad Bhabie and Instagram personality Woah Vicky throwing hands surfaced online.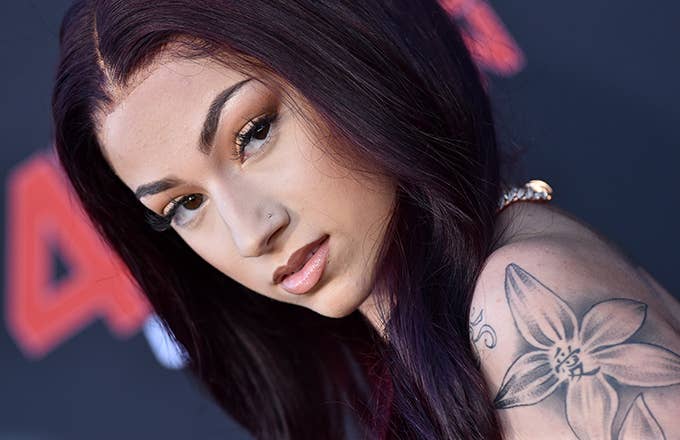 Getty
Image via Getty/Axelle/Bauer-Griffin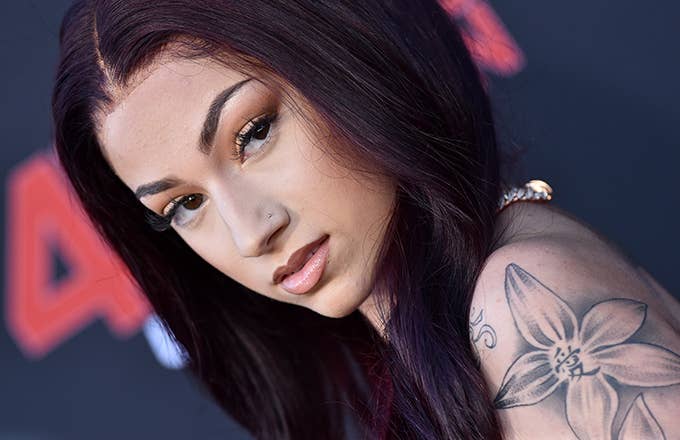 Earlier this week, video of Bhad Bhabie and Instagram personality Woah Vicky throwing hands surfaced online. The altercation showed the two fighting at what appears to be a recording studio. "Is this hoe crazy?" Bhabie can be heard saying at one point. "Now you won't even let me get to you? You crazy bitch!" The two subsequently told their sides of what happened on social media, and now they've both detailed the situation further.
From the video that surfaced, it looked as though Vicky had the upper hand but Bhabie has since disputed this. "What you see is her on top of me throwing punches and missing," Bhabie said on an Instagram Live stream. "I told the bitch I'm at 11 street come meet me." She added that she asked Vicky to fight her one-on-one, but she was ultimately held back by unnamed men who got involved. "She ain't wanna get up, what the fuck am I supposed to do."
Vicky, meanwhile, addressed the situation in a lengthy video on her YouTube channel. "I been beefing with this girl for like over a year now," she said near the start of the video. She goes on to excuse Bhabie of having a mental disability, and then she breaks down how it all happened from the start. The two first had an altercation last year. 
During the latest fight, Vicky said she "blacked out" and doesn't remember exactly what happened, although she insists she was "on top of her beating her ass." She continued, "How you come run up on me in the studio and still get your ass beat." 
In the aftermath, Woah Vicky dropped a diss track titled "Went Out Bad, Bhabie." Over a reimaged beat of 2Pac's "Hit 'Em Up," she attacks Bhabie with bars like, "can't change your whole face, I guess you're fucked for life!"
She also pokes fun at Bhabie for losing their fight.
"Bitch, you pulled up to a studio session in my city in Atlanta and got your ass beat the fuck up/you pulled up to go see your man LilGotit and bitch, you got it from me." Then she adds, "How you pull up and get your ass beat? Get you some money."
It's unclear why the song is only 1:22 while the remaining audio is silence, but you can listen to it for yourself, below.

Vicky also spoke to TMZ about what went down and threw more shots at Bhabie. Check it out below.
Bhabie allegedly first expressed her issues with Vicky after she released a song called "Ching Chong," which she rightfully called racist. Hopefully this is the last we hear about these two fighting.